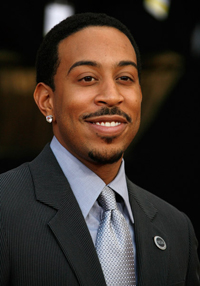 LUDACRIS HIT WITH A LAWSUIT » Three producers from Chester, Pennsylvania, are claiming that Ludacris stole their track and used it on his hit album "The Red Light District." The lawsuit alleges that "Boogiii Men Entertainment Group" sent a CD of beats to the Atlanta-bred rapper's Disturbing Tha Peace record label back in 2004. And apparently one of those beats ended up setting the groundwork for Ludacris' hit single "Get Back," which only cited The Medicine Men and Tic Toc as the song's producers.
The three producers who make up Boogiii Men Entertainment Group, Damon "Damethegreat" Mayfield, Markus "Vincent" Vick, and Anthony Turner, attempted to contact the label but were met with lukewarm responses, the lawsuit states. So now the three men, who have worked with artists like Juelz Santanta, Rampage of Flipmode Squad, Charli Baltimore, and more, are suing Ludacris and his label for copyright infringement. [ via All Hip Hop ]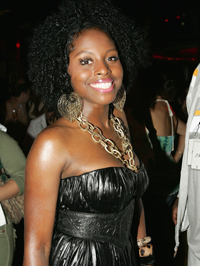 JUDGE DENIES FOXY BROWN'S REQUEST FOR EARLY RELEASE » No surprise there! Criminal Court judge Melissa Jackson denied Foxy Brown's request to travel to Los Angeles to repair a device in her ear that supposedly keeps her from losing 1 out of 5 of her senses, according to the New York Post. Apparently Foxy didn't provide any medical proof that she needed the procedure to aid in her hearing, so unsurprisingly the judge didn't believe her crazy ass.
Now Inga will have to settle for the services of the city departments of Correction and Health just like every other inmate in that prison, and get a local specialist to treat her at Rikers or at a hospital equipped to secure inmates including Elmhurst in Queens and Bellevue in Manhattan. Where the hell was this judge when it was time to sentence Paris Hilton? Or when Nicole Richie and Lindsay Lohan spent an hour in jail?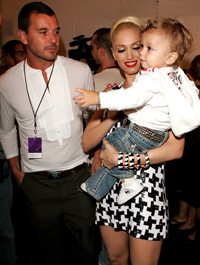 GWEN STEFANI PREGNANT WITH SECOND CHILD » Gwen Stefani and her rock star husband Gavin Rossdale are expecting their second child, Rossdale's father confirms to PEOPLE. "They and the whole family are delighted," Douglas Rossdale told the celebrity news site exclusively.
According to Britain's The Sun, the singer, who has long said she's wanted another child, is about 3 months pregnant. Stefani and Rossdale got married in London in September of 2002, and already have one son, Kingston Rossdale, who turns 2 on May 26th of this year. Congratulations to Gwen and Gavin!
Be the first to receive breaking news alerts and more stories like this by subscribing to our mailing list.