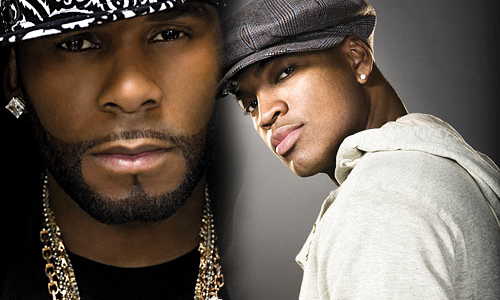 As if a pending court case for several counts of child pornography, R Kelly has been hit with yet another lawsuit … this time around by ex-tourmate Ne-Yo!
Ne-Yo and Compound Touring Inc. filed a suit Monday (Dec. 31) against Rowe Entertainment Inc., the promoter of R. Kelly's "Double-Up" Tour, for firing the singer after two shows as the opening act for Kelly. The suit, filed in Los Angeles Superior Court, alleges breach of contract and violation of the right of publicity. The suit maintains Ne-Yo, born Shaffer Smith, was to be paid $785,000 for opening the 25-stop tour alongside singers Keyshia Cole and J. Holiday. The outing began Nov. 14, and Ne-Yo was fired prior to the third show on Nov. 19 and is still owed $735,000. Compound Touring and Smith are seeking unspecified damages.

"Plaintiffs allege that an unknown representative of R. Kelly urged Rowe to terminate Smith from the tour given the audience's and critics' more favorable reaction to Smith than the reaction to R. Kelly," the suit states. Compound Touring spent "substantial monies in preparation for the tour and turned down other touring and performance opportunities for Smith in reliance on Rowe's agreement that Smith would perform on the tour," according to the suit. [ BILLBOARD ]
They say the best way to hurt a man is through his pockets. I'm behind you on this one Ne-Yo!
Be the first to receive breaking news alerts and more stories like this by subscribing to our mailing list.