KANYE CELEBRATING HIS WIN OVER BEYONCE IN CONNECT 4
Beyonce's apparently a legend when it comes to Connect 4, haha. According to Kanye West's latest blog post, playing Connect 4 while on tour in Europe helped him to zone out a bit. And last night at Jay-Z's new 40/40 club in Las Vegas, he got a chance to play the legendary Beyonce, who beat homeboy 9 times in a row! But he was able to get a win though, and of course he had to document the once-in-a-lifetime occasion with a photo! [peep the picture above] She probably let him win though cause you know, Beyonce's nice like that. Just kidding, Lol! Peep 2 more photos he posted after the cut. It's good to see Kanye updating his blog again.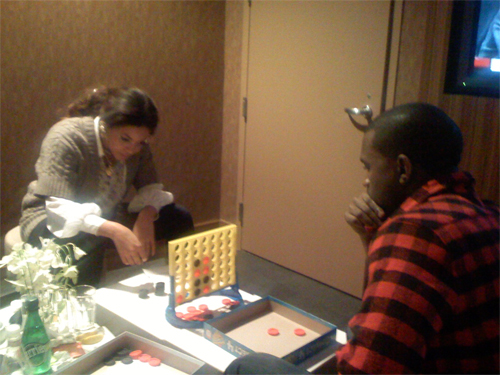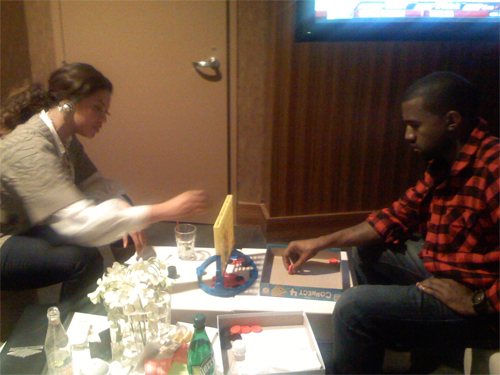 Judging by the intent look on Kanye's face, you'd think they were playing chess! Lol
Be the first to receive breaking news alerts and more stories like this by subscribing to our mailing list.