NOTE: Due to a recent increase in our number of daily visits, we are going to have to upgrade to a faster server, so if the site goes down for a minute, don't worry. It'll be back online quick fast, and in a hurry. If the site continues to grow, this is going to be a regular thing so please bear with us for a while. We're going through "Growing Pains" like Mary J Blige, haha!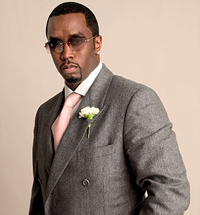 Rapper, producer, hip-hop mogul, and the father of dozens of kids in Hollywood, Sean "Diddy" Combs will be honored with a star on the Hollywood Walk of Fame in this month. Diddy broke the news recently while calling in to "The Foxxhole," Jamie Foxx's show on Sirius radio.
"I'm from Harlem, New York, so to get a star in Hollywood is just mind-blowing," Diddy said. "You can get a lot of things, but when you see those stars on the ground … that's something I can't even say I dreamed of and to be getting recognized for it is definitely something I'm gonna have my whole family out there for."
His twin girls (by Kim Porter) D'Lila and Jessie James in US Weekly Magazine. Check out an adorable photo of the two after the cut.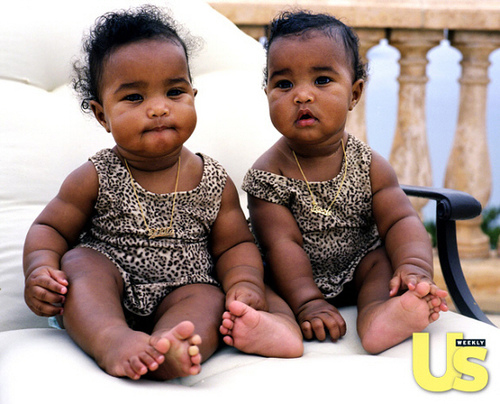 Pictured above are D'Lila and Jessie James Combs, and they are one of US Weekly's cutest babies of 2007. The two just recently celebrated their 1st birthday, and this is what Diddy had to say about them:
Jessie is laid-back and D'Lila is feisty. They're trying to stand up and discover everything. All it takes is one look from them and my heart melts.
Be the first to receive breaking news alerts and more stories like this by subscribing to our mailing list.