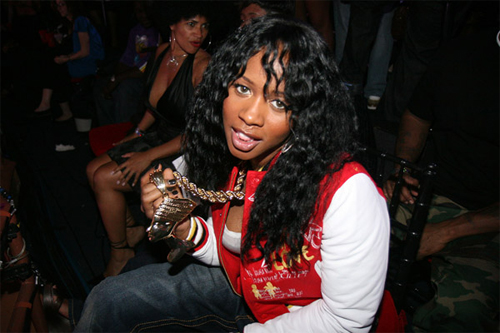 PHOTO: WIRE IMAGE
2007 has not been good to Remy Ma. In addition to being charged with assault and attempted murder, the rapper has been slapped with a multi-million dollar lawsuit! In the suit, reportedly filed in a New York court on Friday, Makeda Barnes-Joseph accuses Remy Ma of "willfully, wantonly and maliciously" shooting her, and she's suing her ex-friend for $10 million. The suit also names the rapper's record companies, including Universal Music Group and Sure Shot Recordings, as defendants, alleging they encouraged Remy Ma to engage in violent behavior as part of her image.
Ivan Fisher, her lawyer, said Barnes-Joseph's lawsuit was "looking for the deepest pocket it could find" and called it "irresponsible," according to Reuters. Barnes-Joseph reportedly claims in the suit that she suffered severe physical harm and mental anguish after the July shooting, which took place on a New York street after a dispute over money ($2,000 to be exact) missing from the rapper's belongings. Remy Ma fled the scene but later turned herself in and was charged on counts of attempted murder, assault and weapon possession. If convicted, Remy ma faces up to 25 years in prison. [ SOURCE: MTV ]
Be the first to receive breaking news alerts and more stories like this by subscribing to our mailing list.