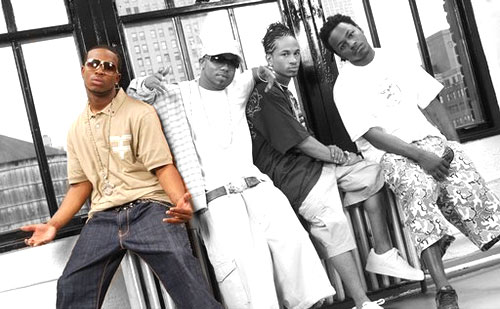 MTV News has obtained a federal complaint filed on behalf of former Pretty Ricky member Pleasure by his attorneys Robert Meloni and Steve Schwartz.
In the complaint, the R&B singer (born Marcus Cooper), alleges a number of wrongdoings against Joseph "Blue" Smith and Bluestar Entertainment, the company Pretty Ricky is signed to in a deal with Atlantic Records. The group's management and booking company, International Artist Agency, is also named in the suit.
According to Pleasure, Smith deceived the singer by first acting as a surrogate father to him and also serving in roles that were conflicts of interest for Pleasure and the group, including acting as a personal manager, business manager, booking agent, record exec and music publisher. The suit alleges that Smith "exploited conflict of interests in the competing roles he occupied in Cooper's life."
International Artist Agency, headed by Stephen Brush, is alleged to have abetted a number of Smith's practices, according to the complaint.
Pleasure, according to the information filed earlier this week, is seeking a release from his contract with Bluestar and back pay owed to him. The suit claims that the former Pretty Ricky star has not been properly compensated for his contributions to the group, whose two albums have both been certified gold (500,000 Units sold).
The suit also alleges that Smith used physical intimidation. According to the complaint, when Pleasure began to distance himself from the group and sought out the friendship of others, in one instance, Smith attacked a friend of the singer's as a means of coercion.
Pleasure first raised eyebrows earlier this year on the red carpet at the BET Hip Hop Awards, when he announced he was leaving the successful act. The group's only singer told the media he would be pursuing a solo career instead.
– MTV via ONTD!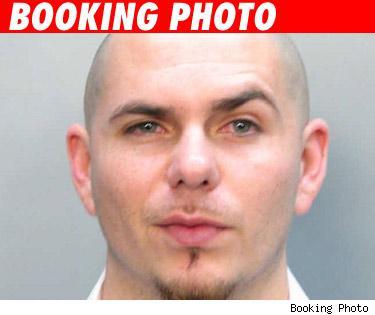 Latin rapper Pitbull (real name: Armando Perez) was collared in Miami, Fla. at 3:14 AM by Miami-Dade Police — and it sounds like he had some pretty funky moves for the po-po during his arrest.
According to the police report obtained by TMZ, Perez was stopped after flying past a marked cop car in his silver Mercedes, doing 93 mph in a 55 zone. At first, the rapper wouldn't get out of the car, and when he did, the officer writes that he "could detect a strong breath odor of alcohol over the gum he was chewing," that Pitbull's speech was rapid and slurred and his eyes were bloodshot.
Pittbull: Click to watch!Results of the sobriety test weren't pretty either: he couldn't do the finger-to-nose touch, he was swaying, and basically mangled the "walk and turn" portion of the test, losing his balance, stepping off line and starting without being told to do so. And more than once, he told the arresting officer, "This is a big waist [sic] of time your time papo."
Pitbull was arrested and booked, with bail set at $1,000. The rapper was featured on Lil' Jon and the East Side Boyz' album "Kings of Crunk."
– TMZ.com
UPDATE: I mean dayum, Miami? Trying to meet those quotas before 2008, eh? Chicago rapper Yung Berg was arrested in Miami today (Dec. 21) for smoking weed, a rep for the artist told AllHipHop.com. The arrest took place on the set of the video for singer Ray J.'s new single "Sexy Can I" from his forthcoming release All I Feel, which features Yung Berg. According to sources, the 21-year-old rapper, born Christian Ward, is currently being held at the Miami-Dade Jail.
Be the first to receive breaking news alerts and more stories like this by subscribing to our mailing list.