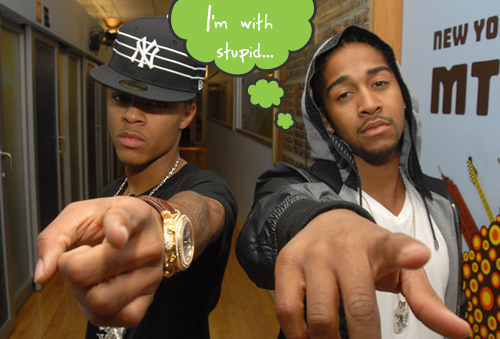 Remember last week when it was reported that Bow Wow was rushed to the hospital for "exhaustion" or whatever after a concert? Yeah, that was just a big ol' lie and Bow Wow himself has cleared up everything. Apparently he threw a little temper tantrum like the 3-year-old that he is. Remember those candids we posted? Yeah, I thought so lol.
"I hit something and cut my hand. It would not stop bleeding," he was quoted as saying. "I was bummed out because a lot of the stuff that I had as part of my show wasn't there," the rapper says. "I was upset nobody made me aware of it, and I threw a tantrum."
Grow up, son!
Be the first to receive breaking news alerts and more stories like this by subscribing to our mailing list.