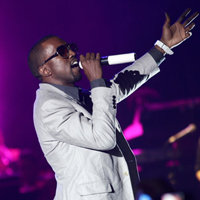 WIREIMAGE
KANYE WRITES HIS OWN BOOK! » Mr. West can now add author to his ever-growing list of occupations; the rapper makes his very first literary debut, Thank You And You're Welcome, with co-author J. Sakiya Sandifer. What exactly can we expect? "An entertaining volume of 'Kanye-isms' — the creative, humorous and insightful philosophies and anecdotes used in creating my path to success. It captures the same wit, playful irony, and piercing insight found abundant in my lyrics." He writes from his personal blog, "I deliver my personal message uncensored, without any five-second delay or media distortion." The self-published book will be available soon for your reading pleasure later this year. Until then West says he'll post a few excerpts in the coming weeks for you guys. If you'd like you can pre-order it HERE. I think this will possibly be another FROM MEDIOCRE TO MAGNIFICENT, which is really good read, so I will be buying it!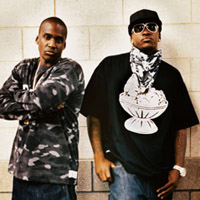 STAR PULSE
RAP DUO CLIPSE SIGNS WITH NEW LABEL! » Quote from BILLBOARD.COM: "This time last year, the Clipse complained to anyone who'd listen how unhappy it was on Jive Records." You see that people? Damn, and that was just the first sentence in the whole article — Somethin' ain't right! Why all these artists leaving Jive?! Hmm, could it be . . . LACKADAISICAL PROMOTION? Anyway, rant over. The good news is that Clipse inked a new major deal with Columbia Records — Here is a snippet from the article:
The Clipse will own the masters for its Re-Up Gang artists, Ab Liva and Sandman. Next year, the Clipse will issue a Re-Up Gang album as well as a new studio disc, but for the first time, the latter will not be produced solely by the Neptunes. Instead, the brothers are anticipating working with Timbaland, Danjahandz and Dame Grease.
Sweetness. I suppose Columbia isn't so bad. Congratulations guys! Now, can somebody hook my girl Kelis up please?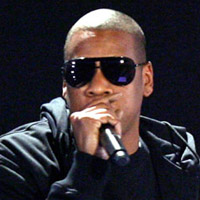 STAR PULSE
JAY-Z DOES A VH1 SPECIAL FOR HIS FANS! » Rapper Jay-Z gave his fans an awesome treat last week by doing a exclusive listening party from his upcoming album American Gangster, which hits stores November 6th. All of this was happening whilst the taping of his VH1 special, set to air November 8th at 9pm, Jay-Z: Life of an American Gangster! The hour-long program will feature Jay-Z performing several new tracks from American Gangster following a brief intermission of the inspiration behind the material. Again, Jay-Z: Life of an American Gangster airs Thursday, November 8th at 9pm and Jay-Z's new album drops the same week, Tuesday to be exact, ahead of time. Look out for those dates!
Be the first to receive breaking news alerts and more stories like this by subscribing to our mailing list.