My apologies for the pause in posts the past couple of weeks. I've been working on passing on ownership to another site I run since the end of August, and now I can gladly say that Think2wice is now my main priority! You guys are going to notice a big change in the way we update starting next Monday… Just watch 😉 I just ordered a Macbook Pro too, which will promptly arrive tomorrow afternoon, so now I'm MOBILE! No more having to wait until I get home to make posts. Thanks for sticking with us thus-far though. Know that it doesn't go unappreciated. Now, without further-a-do, check out THURSDAY'S RUNDOWN!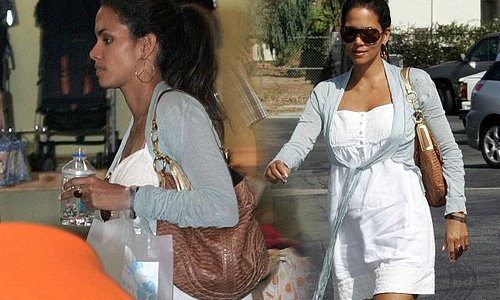 PEOPLE ARE SICK NOW-A-DAYZ! » There are reports making their rounds across the 'net that Halle Berry had to beef up security after receiving racist threats to harm her unborn baby. She's expecting her first child with her boyfriend, Gabriel Aubry, whom is white. Recently, she received sickening letters from an anonymous person who has threatened to "chop her baby into one hundred pieces." The threats, which were sent directly to Berry's home in LA, are being investigated by police and the star has decided to pay for her own protection. "Halle does not normally use security," the source says, "but she has taken on a couple of guys to make sure nothing happens." If she had just had her baby by me, all of this could have been avoided! But all jokes aside, that's some crazy mess right there…
 
EFF DEF JAM! FREE NEEDS TO COME BACK TO 106 & PARK! » The latest rumor is that former BET personality Free is in talks with Def Jam for a major recording contract. The still untitled debut release is said to feature production from Salaam Remi (Amy Winehouse, Leona Lewis), Kanye West (Mariah Carey, Janet Jackson), Chucky "Amadeus" Thompson (Mary J. Blige, Faith Evans), Just Blaze (Jennifer Hudson, LeToya Luckett), Scott Storch (Keyshia Cole, Silena Murrell), Tim "Timbaland" Mosley (Keri Hilson, Nicole Scherzinger), Missy "Misdemeanor" Elliot (Fantasia, Tamar Braxton), The Neptunes: Pharrell Williams & Chad Hugo (Kelis, Toni Braxton) and Bryan Michael Cox (Claudette Ortiz, Wynter Gordon). Those are, indeed, some pretty big names. But who else wants to see her and AJ back on 106 & Park?! I know I can't be the only one… Shout-outs to HIP HOP CRUNCH for the info!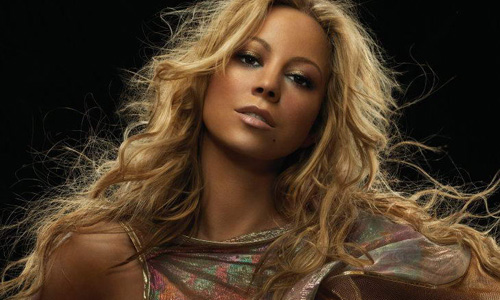 M IS ABOUT BEING "UNFORGETTABLE" NOT "UNFORGIVABLE" » Do you remember DIDDY'S CHALLENGE to a scent-off with J.Lo, Mariah Carey, and other perfume-making celebrities? Well Mariah Carey says that her fragrance, M, is completely different than Diddy's Unforgivable Woman. She said his new fragrance is aimed at women who want a "ménage à  trois or one-night stand."
I heard about this competition, and I wish Puff all the best with his new fragrance. But I think we're actually appealing to different types of women. M by Mariah Carey is about being unforgettable, not unforgivable. It's not about a ménage à  trois or a one-night stand – it's for the woman who wants the man to fall in love with her immediately, stay in love, and treat her like royalty.
DAMMIT, MIKE VICK CAN'T CATCH A BREAK! » It's really sad what Michael Vick is going through, but you know, just as well as I know, that most of this he has brought on himself. He's made his bed, and now he must lie in it. The latest story with the football star is that he violated a court order by testing positive for marijuana earlier this month. Now he's pissed off the judge who has the power to lock him away in jail for the next 5 years. Judge Hudson, who will sentence Vick on December 10, ordered him confined to his Virginia home between 10 p.m. and 6 a.m. with electronic monitoring. He also must submit to random drug testing. Just chill out, Vick! You are really making it hard on yourself…
Be the first to receive breaking news alerts and more stories like this by subscribing to our mailing list.