THIS DUDE JUST GETS RICHER AND RICHER! » Def Jam CEO Jay-Z, who's also a co-owner of NBA's New Jersey Nets, is making a bid to rename and rebrand the Continental Airlines Arena with his Rocawear Clothing line. According to various reports, Sean Carter himself is attempting to buy out the arena name since the Continental Airlines naming-rights contract recently expired. The airline relinquished their contract once the NHL Devils (another "home team" in addition to the Nets) announced plans to build a new stadium in Newark, NJ. Clothing lines Izod and Southpole are also in talks to gain the naming-rights.
"We're looking forward to presentations by bidders next week and then we'll get into the process of evaluation," says New Jersey Sports and Exposition Authority president George Zoffinger. "I'm optimistic that we'll be able to over-achieve the current financial deal that we [had] with Continental."
That's a good look Jay!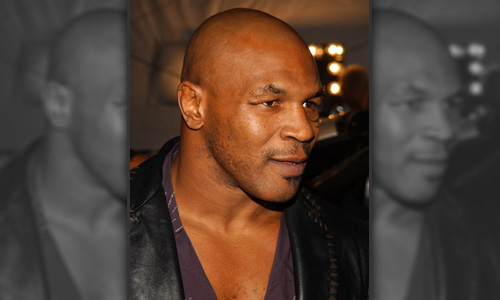 WHAT'S WITH ALL OF THESE CELEBS FACING JAIL-TIME!? » Former heavyweight champ Mike Tyson is facing four years in prison after pleading guilty yesterday in Arizona to cocaine possession and driving under the influence. The 41-year-old convicted rapist admitted to being impaired when stopped while driving erratically last December after leaving Scottsdale's Pussycat Lounge. Authorities said they found cocaine bags in Tyson's pocket and in his car. He will be sentenced November 19. [ NEW YORK DAILY NEWS ]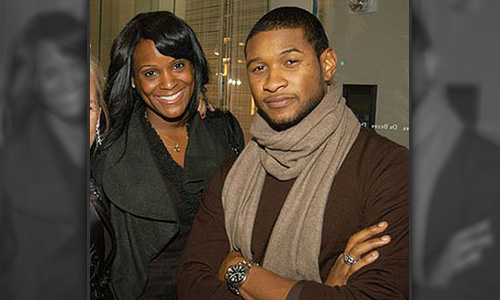 IT'S A BOY! » Usher exclusively revealed to PEOPLE that he and his wife Tameka are expecting a baby boy this fall.
I just want my son to fully be coherent and to be healthy, first and foremost. I've found that it is a step-by-step process. You can wish for a million and one things. But I hope that my son has the same energy I had as a child. Hopefully, he won't be as bad as me. I hope that he's just a healthy son.
Tameka said she's feeling "beautiful" but having odd cravings. "I eat ice all day," she said. "It's a weird thing. I love it. Now I'm thinking about ice. I want to find some ice." Foster also admits that while she's aiming for a natural birth, it might not happen. "I don't want drugs," she said. "I'll try. I say that now. You call me about ten hours into labor. I'll be asking for everything. Vicodin and everything."
All jokes aside (I'm very proud of myself for not cracking on Tameka) I would just like to say congratulations to these two. I hope that the baby is healthy as well. I'm just anxious to see what he's gonna look like! Lol, I know y'all are too…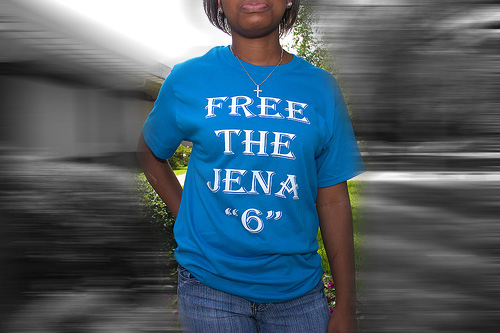 BLACK ARTISTS ARE BEHIND THE JENA 6! » Nick Cannon, Lloyd, Baby Boy, Sean P, Twista, Tank, Jagged Edge, Killer Mike, Bobby Brown, DTP's Small World and Hurricane Chris will perform at the "Jena 6 Empowerment Concert," to be held this Saturday (September 29) in Birmingham, Alabama! The event aims to raise national awareness of incidents that have occurred over the past year in and around a Jena, Louisana high school, involving violence between African-American and white students. In conjunction with the concert, Cannon and Danity Kane's Aubrey will host a Sept. 28 peace rally at Birmingham's Parker High School.
Be the first to receive breaking news alerts and more stories like this by subscribing to our mailing list.