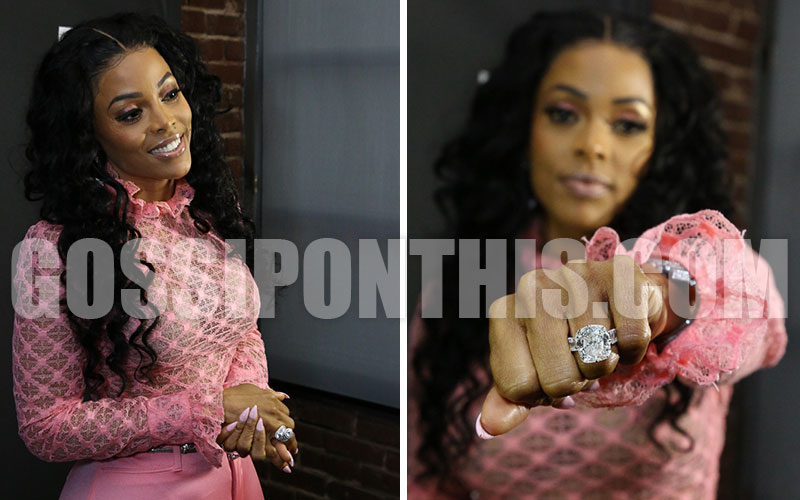 Keyshia Ka'oir celebrated her and Gucci Mane's televised wedding with by hosting a party in Atlanta last month called "A Toast to the Mane Event."
The event was held on Thursday, September 28th at the Terminus Building in Atlanta and was attended by Keyshia's family and close friends who enjoyed cocktails, listened to music provided by DJ Toni K, and watched a sneak peak of her and Gucci's new show.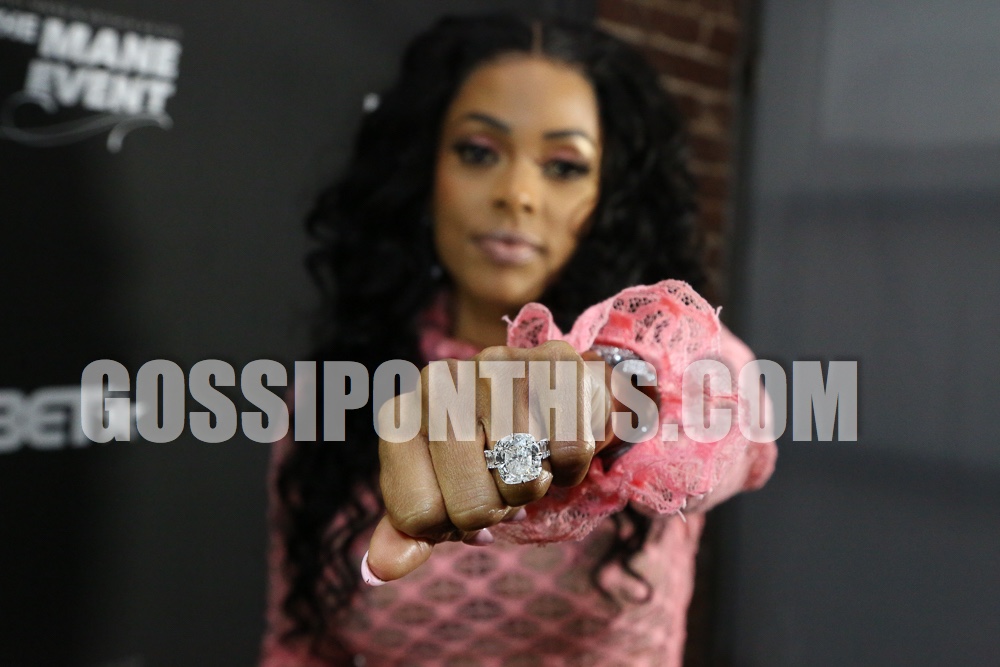 Outside the event, while posing for photos on the red carpet, the future Mrs. Guwop showed off her huge, 25-karat engagement ring that is reportedly worth over $2 million, which she received when Gucci popped the question last November at an Atlanta Hawks game.
Days before the "Mane Event" party in the A, Keyshia and her friends (including Trina, who is one of her bridesmaids) traveled to Las Vegas for her bachelorette party.
Gucci Mane and Keyshia Ka'oir's wedding special, "The Mane Event," airs on BET tonight (Tues, Oct. 10) at 10 p.m. as the premiere of their new 10-episode reality series. (FYI: 10/17 is a special number for Gucci Mane because the name of his record label is "1017 Brick Squad")
Check out a gallery of photos of Keyshia at her "A Toast to the Mane Event" affair in Atlanta below:
Photos: Michael Walker (Umeek Images)