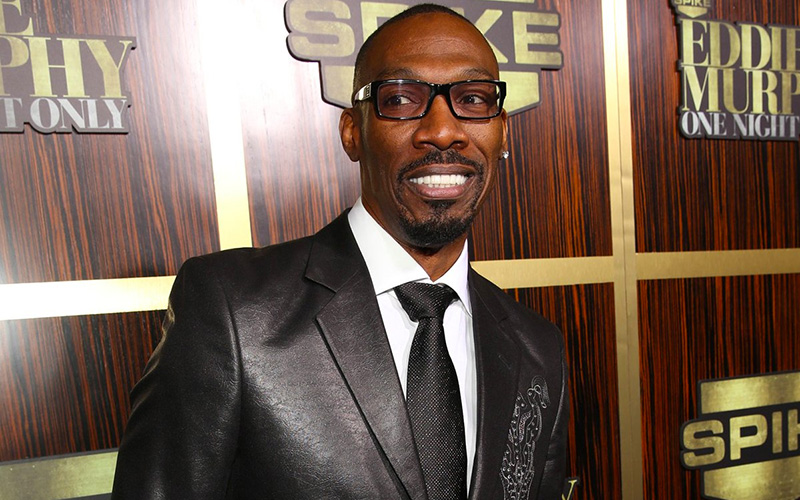 As news of Charlie Murphy's unfortunate passing spread, many people have taken notice of the final Tweet he sent out.
When a star of his caliber passes away, it's not uncommon to check on his/her social media, but Charlie's last tweet, shared late Tuesday night (Apr. 11), stands out for being eerily foretelling.
One to Sleep On: Release the past to rest as deeply as possible.

— Charlie Murphy (@charliemurphy) April 12, 2017
Early reports indicate that the news of his death came as a surprise to those closest to him, as they believed the chemotherapy he was undergoing to treat his leukemia was working. And with other recent news, it appeared there was nothing immediately forthcoming that would indicate his untimely passing.
For one, he was currently on tour performing stand-up along with Cedric The Entertainer, Eddie Griffin, D.L. Hughley, and George Lopez as part of the Comedy Get Down Tour. It was also announced back in January that he had been cast as a prison guard in the popular Starz show Power.
It's clear that even during his battle with leukemia, Murphy was not content to let the disease control his life. His previous two Tweets, just two and three days before his death, show someone who was still fighting and still working.
Rise & Grind: Wake up with the rising sun and seize the day!

— Charlie Murphy (@charliemurphy) April 10, 2017
One to Sleep On: "Every champion was once a contender who refused to give up." -Rocky Balboa

— Charlie Murphy (@charliemurphy) April 10, 2017
But his message on April 4th is especially poignant, as one can only hope the two are eating pancakes in heaven together now.
Can't believe it's been almost a year!? RIP to the Purple One?? https://t.co/SvSO1WO49i

— Charlie Murphy (@charliemurphy) April 4, 2017
Reactions are pouring in on social media over the famous comedian's death.
It's about to be a rematch in heaven! #RIP pic.twitter.com/yThZ72ARfF

— Bearded & Wholesome (@BBWHunterHTX) April 12, 2017
Rest on, brother! ??

— Ovie (@OvieO) April 12, 2017
Creepy he knew

— Danny Provo (@dannyprovo) April 12, 2017
Rest In Peace, Charlie. Thanks for all the laughs. Hope Prince was there with the warmest greeting. pic.twitter.com/4VVJsWqaag

— Karim (@karimtbe) April 12, 2017
As soon as I saw you trending at #1, I knew you were gone. Man, so sorry, buddy ?

— ?TREASONOUS TRUMP? (@MuellerKnows) April 12, 2017
RIP my brother, the laughter and joy you brought to the world, would live on forever.

— Chris Chinedu (@chris_1010) April 12, 2017
Thank you for the memories

— Melli (@versaillespimp) April 12, 2017
Goodbye brother.

— Lucky (@Bum_Brain) April 12, 2017
— #HeelTheori (@theori) April 12, 2017
Rest now with the rest of the geniuses. We will miss you MR. MURPHY @charliemurphy THANKU ??

— Mandy -AMANDA- Blank (@MandyBlank) April 12, 2017
RIP You were LOVED and will be missed ??

— Gwyn christian (@jupiter_gwyn) April 12, 2017
https://twitter.com/CoreRiskWitness/status/851251009200414722
https://twitter.com/TheViralLinks/status/852210606514069505
https://twitter.com/JayMontega28k/status/852214762243051520
And may you rest in peace, too.

— Salaam Bhatti (@salawm) April 12, 2017
https://twitter.com/DaDonAlan95/status/852219491299860482