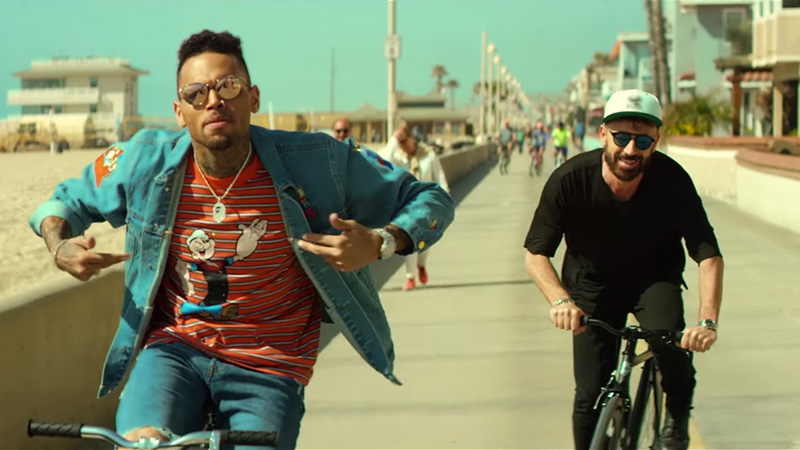 Chris Brown and Benny Benasi are ready to take you on a trip to "Paradise."
Italian DJ Benny Benassi links up with Brown in the summery video for their dance-floor anthem "Paradise," a follow-up to their 2011 collaboration "Beautiful People" from Chris' F.A.M.E. album.
With Chris and Benny riding around a beach boardwalk on bikes as beautiful women in bikinis enjoy the sun, this video is a perfect reminder that summer is right around the corner.
"Chris and I were working on this song for a while," Benassi told Billboard. "We both always really loved it and believed in it and I am so glad it's now out! It was amazing to get Chris on a bicycle for the video!"
Brown added, "Benny and I have a history of making special music for the fans worldwide. 'Paradise' is another collaboration that I believe the fans will love and embrace."
Watch Benny Benassi & Chris Brown's "Paradise" video here:
Published