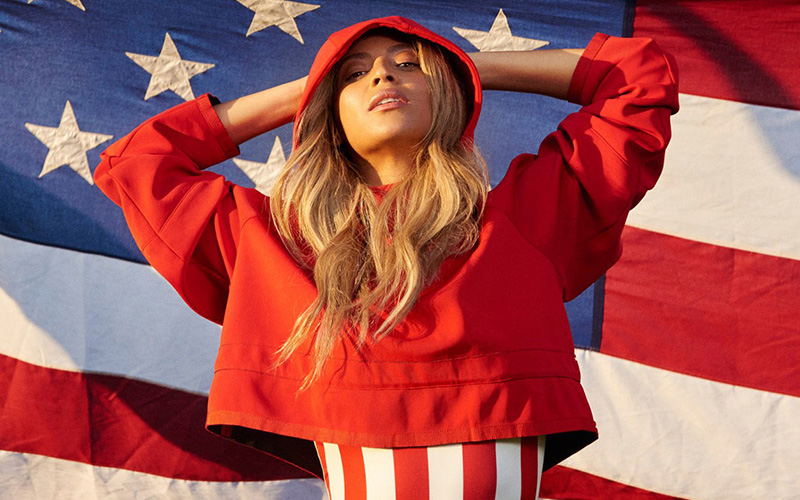 Beyoncé turns up the heat on the cover of the October 2015 issue of Beat magazine, in which she puts her flawless curves on display in a patriotic leotard with the American flag waving behind her.
Bey shared the cover on her Instagram page along with the playful caption, "I sneezed on the BEAT and the BEAT got sicker" — a direct reference to her song "Yoncé" from her 2013 self-titled surprise album.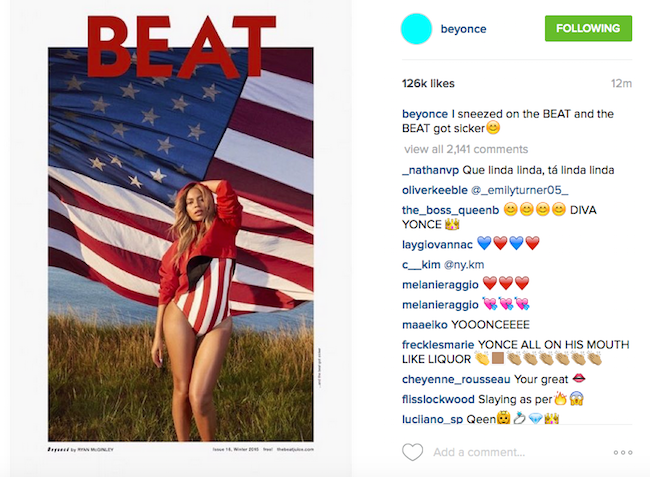 And not only did Beat get Queen Bey to pose for a number of sexy photos (by photographer Ryan McGinley) for the issue's inner-pages, but they also did something Vogue magazine couldn't even do: THEY GOT HER TO ANSWER QUESTIONS FOR AN INTERVIEW!
Now, don't get too excited, because these questions sound like they were done over an e-mail exchange (a rep for Beyoncé says she hasn't answered a direct question in over a year) but who cares?
THE QUEEN IS SPEAKING!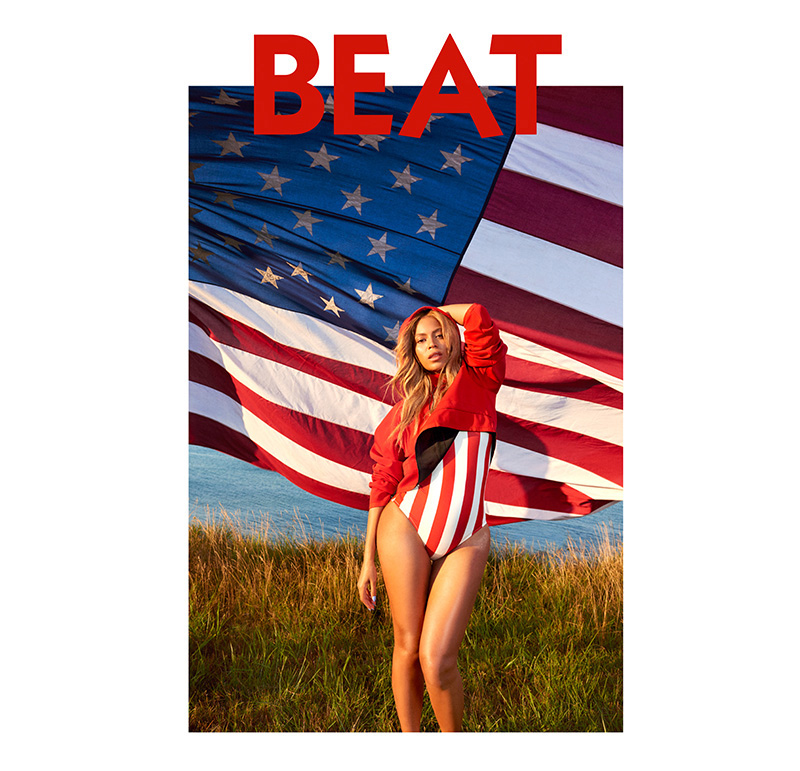 She talks about success and fear, which Beyoncé era she'd like to go dressed up as for Halloween, and how "Jugg" by Fetty Wap is
Here she is talking about success and fear:

"What does fear taste like? Success. I have accomplished nothing without a little taste of fear in my mouth."

Just as importantly, here she is chatting about which Beyoncé era she'd go dressed as for Halloween:

"Destiny's Child Survivor era with the army fatigues. Or maybe Bootylicious with the gold tooth and pink tips in my hair."

This is what she sings in the shower:

"Holy Ghost by Kim Burrell"

Does she Netflix or does she chill?

"Netflix and chill."

What about the last song that got stuck in her head?

"Jugg by Fetty Wap"

And perhaps vitally, what does she have on her pizza?

"Extra tomato sauce and jalapeños."
Check out more photos below and keep scrolling for two behind the scenes clips from the shoot: