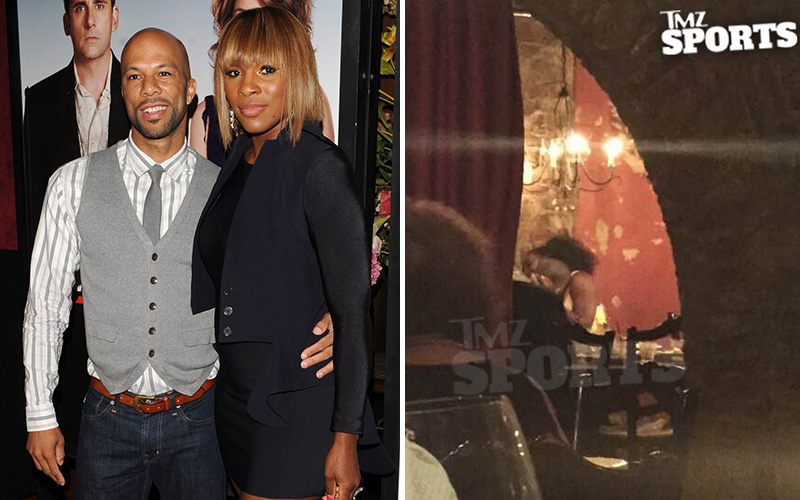 Last year during an interview with VladTV, Common admitted that his 2012 rap beef with Drake mainly had to do with Drake hooking up with his ex Serena Williams.
TMZ caught up with Common leaving an Italian restaurant Wednesday and it was only right for them to ask his opinion on the recently released pics of Drake and Serena making out and being real intimate during a dinner date this past weekend.
According to Common, he and Serena are good friends and as long as she's happy, he's happy for her.
"Serena is a friend of mine, as long as she happy I'm good. We dated, that's done, that's been done a long time ago, so it's now like we friends. As long as she happy, I'm good."
Peep the footage below: