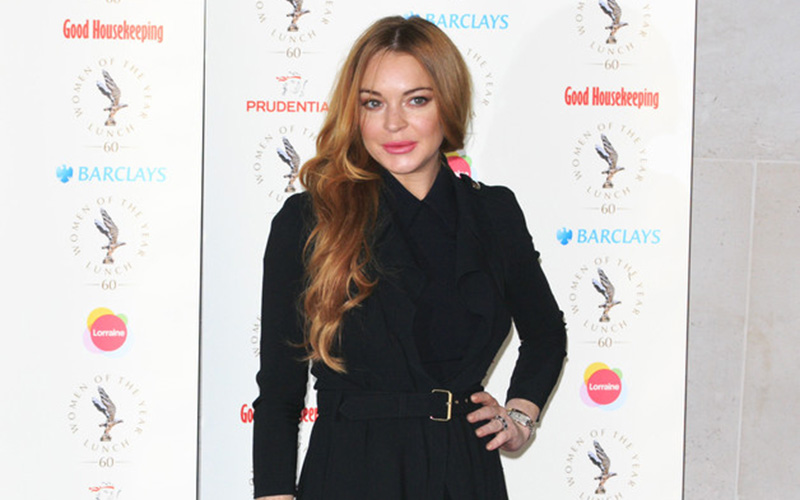 Poor Lindsay Lohan. She has got to have the worst luck!
The 28-year-old actress was recently hospitalized in London after contracting a rare, incurable incurable virus while vacationing in Bora Bora over the Holidays.
Lohan reportedly became so ill that she couldn't walk and is currently suffering from severe joint pain caused by Chikungunya, a virus brought on by mosquito bites.
We're told Lindsay contracted Chikungunya, a virus transmitted by mosquito bites that causes fever, joint pain and fatigue.

Lindsay vacationed in Bora Bora over the holidays and then flew to L.A. to shoot an Esurance commercial … we believe for the Super Bowl.

Lindsay began complaining of the illness just before New Year's. She then went back to London where she became so ill she couldn't walk.

Lindsay is currently in King Edward VII's Hospital … the same place the Queen gets treated. They're keeping Lindsay because she has a high fever and the joint pain is unbearable.

As for her prognosis … we're told the joint pain could last for months.
Lindsay was reportedly released from the hospital after her fever broke, and her mom Dina is on her way to London to be with her.
Though she's out of the hospital, Lindsay is still said to be dealing with "intense" joint pain and she's been referred to a specialist who treats the virus.
No matter what Lindsay has done or what her reputation is … no one deserves to deal with something like this.
Get well soon LiLo!
Keep scrolling for photos Lindsay posted on Instagram while she was in Bora Bora: