Nearly five years ago, before he was officially signed to Rick Ross' Maybach Music Group, Meek Mill tweeted that he had two goals: (1) To get Nicki Minaj and (2) To get Nicki Minaj knocked up. Looks like so far he's 1 for 2.
Further fueling rumors that they're an item, Nicki and Meek — who are now being aptly referred to as "Omeeka" — were spotted hugged up on a couch alongside Wale, MMG boss Rick Ross and his girlfriend Ming Lee at an afterparty for Wale's "Simply Nothing" tour stop in Philadelphia.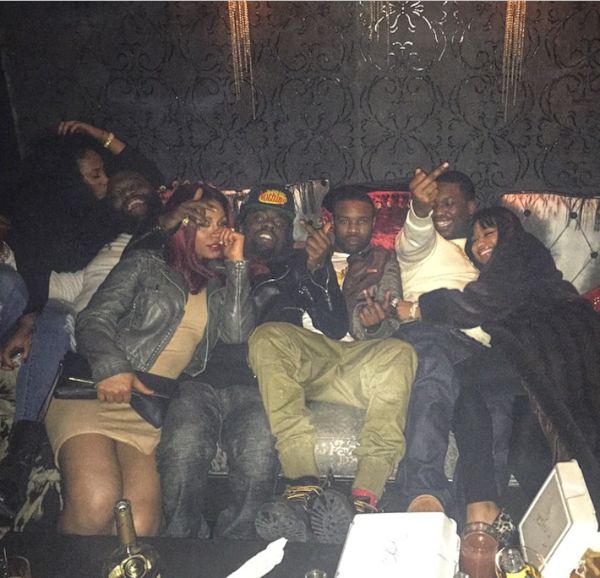 The sighting comes just days after the rappers posted a selfie that had social media and the blogs buzzing.
Apparently, Meek has been plotting on getting with Nicki for quite some time. See these tweets from 2010:
https://twitter.com/MeekMill/status/26419215716
https://twitter.com/MeekMill/status/28806530083
https://twitter.com/MeekMill/status/28807621083
And here's one from 2011:
https://twitter.com/MeekMill/status/47475086038536194
And another from 2012:
https://twitter.com/MeekMill/status/232624790177992704
h/t: Necole Bitchie