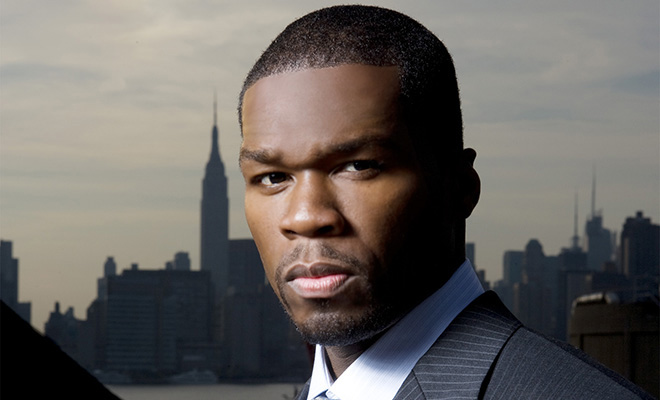 Hot on the heels of the debut of his new show "Power" on Starz, along with news that the show has already been picked up for a second season, 50 Cent has announced that he just sold another television series to Comedy Central.
"I bet a HATER will get tired of hating," he wrote on Instagram Friday (Jun 27). "Before I lose passion,I just sold another TV show,COMEDY CENTRAL #smsaudio #power."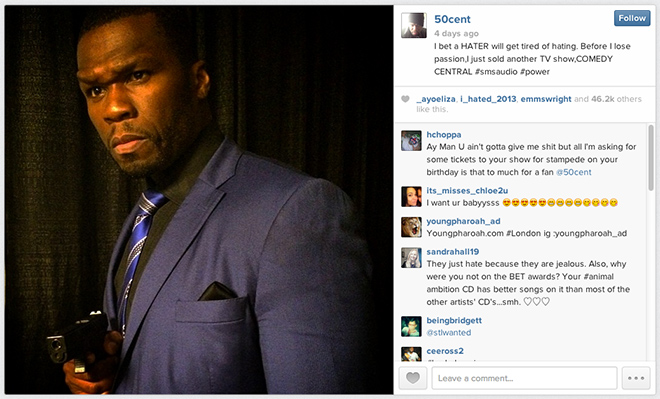 50 Cent serves as the executive producer of the Starz original series "Power," which debuted on June 7th and stars Omari Hardwick, Naturi Naughton, Joseph Sikora and Lela Loren, while Fiddy and La La Anthony also make appearances.
The series follows James St. Patrick aka "Ghost" (Hardwick), who in addition to owning a popular NYC nightclub is also a major player in one of the city's biggest drug cartels, but he wonders if he can successfully run a legitimate business after initially open the club just to clean his money.
Hardwick said of working with 50:
"It was pretty amazing. He's tried… and proven in other parts of his life, as a mogul, as a Rap artist. It was really interesting for me to see him take on the executive producer hat of a show like this.

"He had done producing before…but to see him be active and take my phone call on the dime…If I'd call and go, 'We really need you on the set today.'

"We have an incredible cast, so it wasn't just me, it would be me speaking for the cast and going, 'Folks need your energy today.' And he'd be down in like 30 minutes. He was really active…He's great to work with."
Published