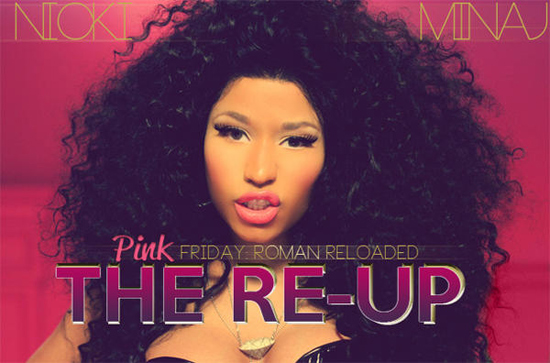 Nicki Minaj has been routinely criticized by some in hip-hop for her pop tracks like "Starships" and "Super Bass." But Nicki is putting the pop princess crown to the side and reclaiming her rap throne with the re-release of her sophomore album "Pink Friday: Roman Reloaded the Re-Up."
Snippets from the release's seven new tracks reveal hard beats and even harder rhymes from Nicki the Ninja. "High School" sounds like a banger, and in true Lil' Kim fashion, Nicki's boasting about her sex game.
"Bitches this pretty, that's seldom / This box better than the box he was held in…I never fuck with beginners, I let 'em play with my pussy / Then lick it off with his fingers," Nicki spits.
And if you were holding out hope that Nicki would return to the lighter side of pop music after "The Re-Up," fuhget about it. Nicki told fans on Twitter that she was done with doing pop songs … for good.
no > RT @onikasus@nickiminaj Do you plan on still doing pop songs ? #REUPNOV19

— Nicki Minaj (@NICKIMINAJ) November 12, 2012
bout the pop song thing? lol. i knew sum of u wld say that ;( > RT @_beleedatwoeI am kinda upset about that.

— Nicki Minaj (@NICKIMINAJ) November 12, 2012
Listen to snippets from Nicki's new songs from "Pink Friday: Roman Reloaded the Re-Up" below: