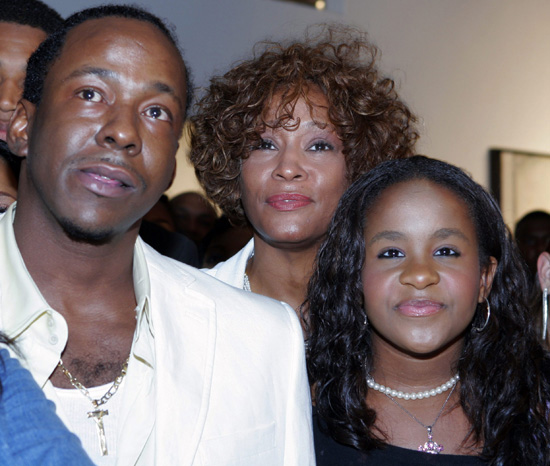 As to be expected, Bobbi Kristina Brown — the only child of Whitney Houston and Bobby Brown — has been taking the sudden death of her superstar mother really hard.
So hard, in fact, that after the sad news broke that Houston was found dead at the Beverly Hilton Hotel Saturday, Bobbi Kristina had an complete emotional breakdown, and was reportedly rushed to the hospital twice in the hours that followed.
After being released from the hospital for the second time, came a report from TMZ saying that family members are trying to get the "hysterical, exhausted and inconsolable" 18-year-old some help because they fear that she might be suicidal.
Sources close to the family tell TMZ … the family believes she might try and take her own life. According to one source, the family feels Bobbi Kristina needs help and they are considering rehab as an option.
Bobby Brown released a statement today concerning the well-being of his daughter, who is currently at home resting with her brothers and sisters. (Sidebar: Bobby Brown has five children from other relationships.)
"My daughter did visit with doctors at Cedars-Sinai Medical Center in Los Angeles," Bobby Brown says in the statement. "She has been released and is presently with my family including her siblings."
"Obviously the death of her mother is affecting her," Brown continued, "However we will get through this tragedy as a family."
Keep Bobbi Kristina in your prayers…