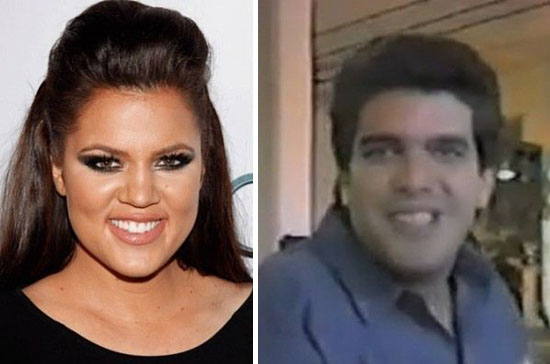 Looks like this "Khloe Kardashian isn't REALLY a Kardashian" drama isn't going anywhere anytime soon. Especially now that Khloe's "REAL DAD" has been revealed! Or something like that.
It was only weeks ago that two of Robert Kardashian's ex wives claimed that he confessed to them that Khloe wasn't really his biological daughter.
Adding insult to injury, Khloe's mom Kris Jenner recently revealed in her new book that she actually cheated on Rob during their marriage with a mystery man she calls "Ryan," which basically keeps the door open that Khloe could have very well been the product of an illicit affair.
Since then, Khloe's branch in the Kardashian family tree has been heavily questioned and scrutinized, with some even suggesting that a Hollywood cartoonist named Todd Waterman and even O.J. Simpson fathered Khloe.
Now, according to the rumor mill, Kris Jenner's hairdresser Alex Roldan is supposed to Khloe's real father … and the resemblance between the two is quite striking!
According to a new update from Blind Gossip (a gossip site famous for their "blind items"), Alex Roldan worked on a music video Kris Kardashian recorded for her 30th birthday called "I Love My Friends." But these days, Alex is working as a hairdresser in West Hollywood.
Another little tidbit from Blind Gossip's story is that Robert Kardashian stood at only 5-foot-7, while Alex is a larger man in stature, standing at approximately 6 feet tall.
And get this: Khloe's middle name is … wait for it …. ALEXANDRA!
Okay, so let's get all of this straight. Alex is Kris' hairdresser, which means that they are pretty close. Khloe is tall. Alex is tall. Khloe looks like Alex. And now we find out that Khloe's middle name is Alexandra.
Wow. Just wow.
We also hear that Kris has already told Khloe the real deal, and might even be trying to introduce this Alex Roldan guy as a plot point on a "very special" upcoming episode of one of the many Kardashian shows.
Guess we'll just have to wait and see how this all unfolds over time.
Look below for more side-by-side comparison photos of Khloe Kardashian and her "might be real dad" Alex Rolden: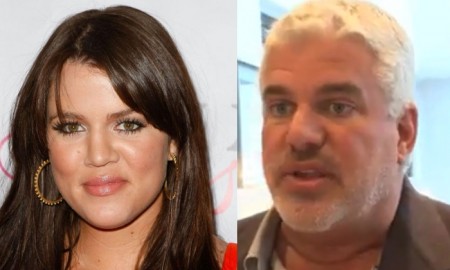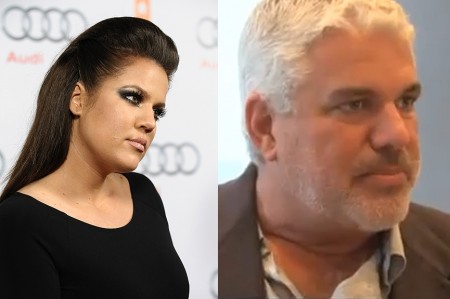 So … What do you think?