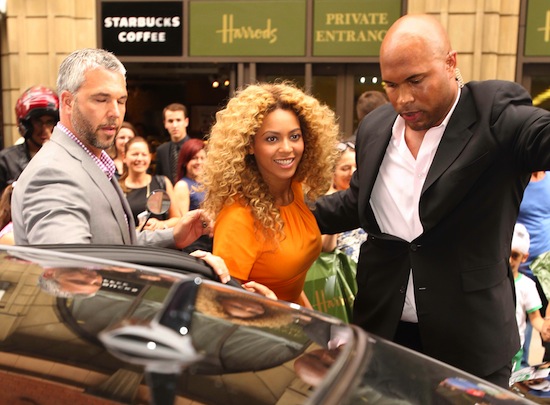 Beyonce made a special appearance on CNN's "Piers Morgan Tonight" last night to promote her new album "4" and to talk about a number of hot topics, including whether she plans on having any babies with her husband Jay-Z anytime soon.
"I always said I'd have a baby at 30," she said. "I'm 29. But I also said I was going to retire at 30. I'm not retiring."
So … will she be popping out any babies one day soon? "Only God knows," she said.
In regards to her turning 30 later this year, Beyonce added: "I feel like 30 is the ideal age, because you're mature enough to know who you are and have your boundaries and your standards and not be afraid or too polite, but young enough to be a young woman. I'm so looking forward to it."
Watch the full interview below: