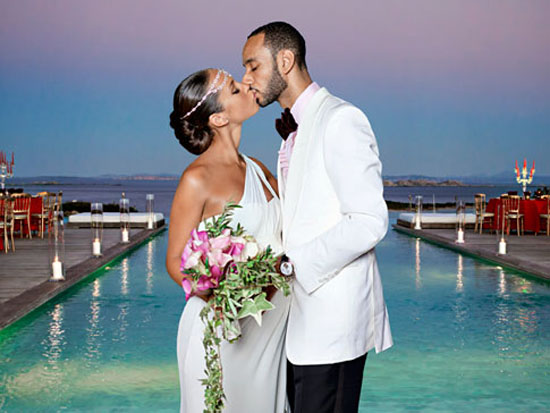 Feast your eyes on the very first "official" picture of the new Mr. Kasseem and Alicia Dean!
As we reported yesterday, singer Alicia Keys and producer/rapper Swizz Beatz got hitched over the weekend (Sat. Jul 31) and exchanged vows in a small ceremony in a private home on the Mediterranean Sea. Swizzy's oldest son Prince Nassir served as the groom's best man.
Our original story said that Swizz and Alicia got married on a yacht off the coast of France, but after digging a little deeper, we found that the boat was just a part of the celebration and not where the actual wedding ceremony was held.
We also rounded up a fair number of pictures from the wedding for your viewing pleasure, which you can check out below…