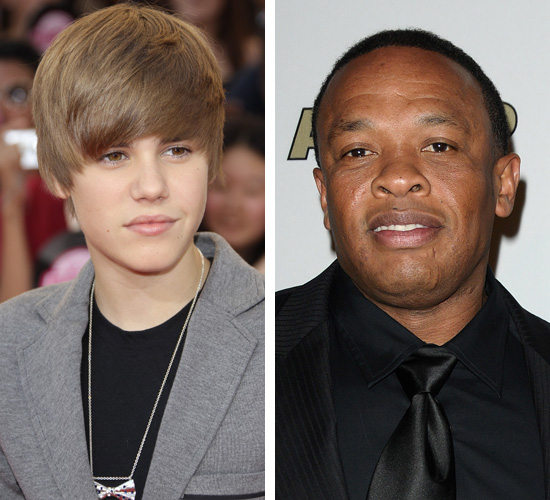 Pop sensation Justin Bieber is on the move!
The Biebster recently got a chance to spend the day with Hip-Hop producer Dr. Dre in the studio and took to his Twitter to describe the experience.
"Got to be in the studio with the legend himself Dr. Dre. Made a couple beats and he gave me some advice…i was hyped. can u blame me?"
Dre later gave his endorsement of the Usher prodigy who he believes is helping break color lines in the music industry.
"He's another artist that breaks the color lines. Everybody loves this kid and he seems like a good kid. More power to him."
If that kid isn't an Oreo inside out….we don't know what he is! (LMAO)