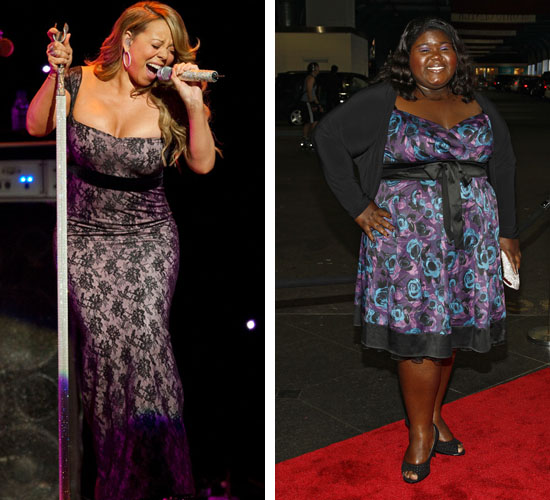 Singer Mariah Carey is still holding her tongue on reports stating that her and husband Nick Cannon will be expecting a little one in months to come. At a Wal-Mart shareholders event in Arkansas on Friday, the singer/actress remained "hush-mouth" on all of the pregnancy rumors going around.
Last month, Carey dropped out of Tyler Perry's remake of Ntozake Shange's 1975 play "For Colored Girls Who Have Considered Suicide When the Rainbow is Enuf" before filming could start taking place. This definitely drew a big red flag and became even more evident when we find out it was all due to medical reasons.
But if Mariah doesn't have anything to say about the matter, her "Precious" star Gabourey Sidibe sure does! In a recent interview with UsMagazine.com, Sidibe shared her excitement about her co-star's rumored baby news. Check out what she told them below:
"I have faith that she will be a great mother… She's loving and nice. As soon as anyone gets married, everyone's like, 'Have babies! I'm like that. As soon as my friends get married, I'm like, 'When are you having babies? Have babies already!'"
If Mariah is still trying to hide the obvious news, Gabby sure did find a way to spoil it! She always knows how to do it big (no pun intended).