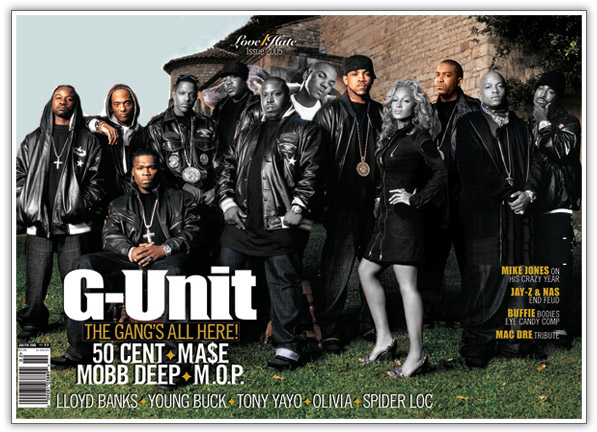 According to allhiphop.com, Young Buck has officially bumped from G-Unit:
"50 Cent revealed today that the Tennessee rapper was no longer in G-Unit the group, but would still record for the label.

'You can look at it and see that's Game [former G-Unit rapper] all the way. I was giving him a chance, giving him the benefit of the doubt [to remain with the group]. You can take this as an official notice right here – pretty much you can say: Young Buck is no longer in the group G-Unit, but signed to G-Unit [Records] as a solo artist', 50 Cent told DJ Envy, a co-host on the Hot 97 Morning Show with Miss Jones."
Soon 50 will only be only member of G-Unit! You think I kid? You will see!
EDIT: Members of G-Unit:
50 Cent
Young Buck
Tony Yayo
Lloyd Banks
Olivia
The Game
Mase
M.O.P
Mobb Deep (2)
Spider Loc