The rioter who was shot and killed inside the U.S. Capitol during a siege on the building has been identified as Ashli Babbitt, an Air Force veteran from San Diego and avid supporter of President Donald Trump.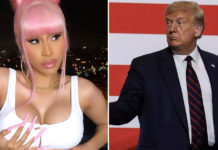 Cardi B says her outspoken stance on politics and her public disdain for President Donald Trump has put a target on her back with Trump supporters ... so much so that she's had to take extreme precautions to protect her and her family's safety.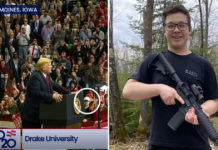 Kyle Rittenhouse—the 17-year-old white supremacist suspected of murdering two people and injuring another during Jacob Blake protests in Kenosha, Wisconsin—was photographed in the front row of a Donald Trump rally back in January.