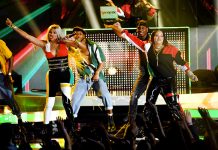 Three decades after becoming the first female rap act to have a top 20 single on the Billboard Hot 100, Salt-N-Pepa closed out the 2018 Billboard Music Awards with a medley of their biggest hits.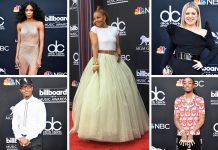 The stars were out and shining bright Sunday night (May 20) in Las Vegas at the 2018 Billboard Music Awards. Ahead of the festivities at the T-Mobile arena, a number of musicians, entertainers and celebs walked down the red carpet to pose for photos and show off their outfits. Check out the photos! Ice T's wife Coco and former G-Unit singer Olivia attended the Strength Through Unity Haitian Relief Benefit at Crimson Monday night (Jan 18) in...