Hailing from Miami, Florida, Shonie, one of Def Jam's newest signees, says she first wanted to be in the music industry when she was 11 years old. Even though she recorded her first song when she was a mere 9 years old, it was that first performance 2 years later that did it for her. And while you may not know exactly who Shonie is right now, given due time you will definitely remember her name.
Having worked with artists such as Trina, Danity Kane, Day 26, Flo Rida and more, she's definitely had her foot in the door, if not her whole leg, long before signing her official contract with Slip-N-Slide Records.
Citing influences such as Betty White and Lauryn Hill, her sound is very eclectic and is definitely something the industry today needs. Be on the lookout for Shonie when she drops her debut album, titled Passionate Pieces of Me, later this year. But until then, check out our exclusive interview with this hot up and coming singer so you can get a better idea of who she is!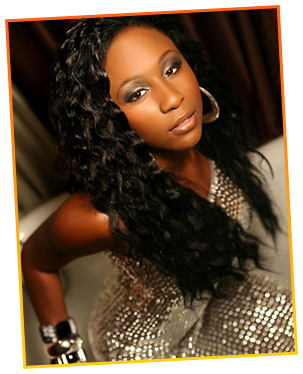 GOT: First off, tell us your name and where you're from.
Shonie: My name is Shonie and I'm from the Bronx, but I was raised in Miami.
GOT: How did these areas influence your music? Either the Bronx or Miami?
Shonie: It definitely had a big influence on my music. Big L, Biggie in New York, and then in Miami- crunk, sexy music. You know? The music I'm doing now, I've bridged both of these areas together and it gives a whole different feel. So it definitely has a big impact.
GOT: Where are you based out of now?
Shonie: Miami
GOT: When did you first realize that you wanted to be in the music industry?
Shonie: Umm, well I did my first performance when I was 11 and when I did it it wasn't a big response, but the response that I did get, the feeling that I felt in my body was crazy. At that point, I was like "Okay… this is something I really enjoy doing." I recorded my first song when I was nine, so I knew it was something I enjoyed doing. But it was my first performance that really did it for me.
GOT: What was your first role you played in the music industry? Was it singing or something behind the scenes that introduced you to the field?
Shonie: It was singing. I wanted to rap and everything like that, but my mom told me "You know, you need to let that go." So singing was definitely how I got into everything.
GOT: Nice. I know you've worked with a lot of artists before you began recording your solo debut on Slip-N-Slide/Def Jam. Can you tell us who they are and how it was working with them?
Shonie: I worked with Danity Kane and Day 26 which was a great situation. I also worked with Flo Rida, Brisco, Shawty Hustle. He 's an independent artist that's out now. He had a record called, "Ring Me Up," that's crazy. It was a great opportunity and I have a great deal of respect for each and every one of them.
GOT: How do you think you developed into the artist you are today? What are your influences?
Shonie: It's life, you know. I like to write about different things. I grew up listening to Betty White and Lauryn Hill and they definitely had an impact but generally being in this world and being allowed to be free helped me to start doing what I do best.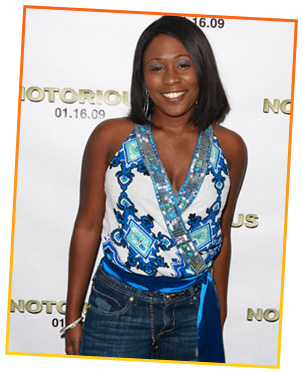 GOT: I'm with you on that. How did you link up with Slip-N-Slide to begin with?
Shonie: Well I always worked for slip n slide. I was on Trina's last album, The Baddest Bitch. I did "Wish I Never Met You"–I wrote the hook on that. I did the background vocals for "Single Again," so that was a great opportunity. I worked with Qwote before he got signed with Slip-N-Slide and Jive—so I've always been around Slip-N-Slide working. But I think what really caught the attention of Ted Lucas [the CEO of Slip-N-Slide Records] was when I did a mixtape called Street Heat Volume 1. I got that out to high school, college, the streets—to let people know I was a writer and an artist. That's when he reached out to me and said, "You know what, let's make this official." A couple months later we signed a paper and that's what led me onto Def Jam. That's why I'm working on this album and everything's just incredible.
GOT: What are you most excited about in your growing career?
Shonie: Being able to travel, and work with different people and see different things. I think that's the most exciting part. If you stay in one place, you won't develop—your mind won't grow. Traveling and working with different people, seeing different things, and eating different foods (laughs), gives you a lot more to write about.
GOT: Speaking of developing as an artist and preparing your debut, can you tell us which artists are featured on this album?
Shonie: As of right now, we just have Fabolous. We're not sure if we're going to have any more features. We're figuring out if it's just going to be me or, you know, other features. We want to keep people guessing about what's going on.
GOT: So how far are you into finishing your debut album, Passionate…Pieces Of Me?
Shonie: Pretty much done. The album we're trying to get it out this summer but you never know. You never know what could happen, what could be the next single.
GOT: What producers have you worked with so far on the album?
Shonie: Uh J.R. Hudson, who does a lout of neo-soul music, such as John Legend and Jill Scott. It's incredible working with him. I've worked with Drumma Boy, Gorilla Tank, Jim Jonsin, and we also have our own in-house production team. It's amazing working with them and they've definitely been giving me heat.
GOT: Nice. What's your favorite record on the album? And why?
Shonie: My favorite record on the album—and I have a lot of them—is "Lights, Camera, Action," which was produced by Midas, one of our own producers. It's basically a confident song about being in the center of attention. Whether it's girls going out, or a girl with her man, you just want to be that center of attention, and there's nothing wrong with that as long as you're doing it in a good way. That's one of my favorite records.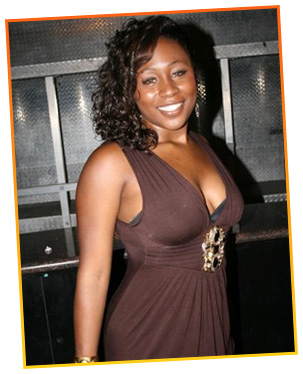 GOT: Speaking of records on the album, tell us how you linked up with Fabolous for the single "Can't Let Go."
Shonie: I actually did the song "Can't Let Go" when I was 17. We just re-recorded it and added different backgrounds, and someone at Slip-N-Slide thought of getting a feature. They were talking about someone like Jadakiss, or another up-north rapper. You know, a Jim Jones. But then someone mentioned Fabolous, and I thought that'd be hot. I mean Fabolous is a great artist and everyone wants to hear what he's got to say. We sent the record to Fabolous, and he said it reminded me of a moment of his, and that it brought back a certain vibe to him. He sent the record back with his verse on it, and that's that. Shout out to Fabolous for the support!
GOT: So have you chosen a second single yet?
Shonie: We haven't chosen a second single. In fact, we're choosing the second single now. I definitely want to keep people guessing about what's going on—so we haven't chosen it yet but I'm quite sure it's going to be incredible.
GOT: Well we look forward to figuring out what that will be. Now let's get into some fun questions. If you could be anything in the world, what would you be and why?
Shonie: If I could be anything in the world? God! (laughs) You know what, music is all I really want to do. I want to be remembered in the game. I want to be in it for a long time—an icon—and known for putting out great music. You know, ultimately receiving Grammy's and respect in the game.
GOT: Got it. And what do you think you're bringing to the R&B game that it either doesn't currently have or is slacking in?
Shonie: I think I have that different edge. With my music, I'm that female version of Jay-Z, that female version of The Dream. Lauryn Hill, with a little Betty White. I put on a great show and I entertain people. R&B is definitely starting to make a comeback—hip-hop has taken over for a while. I'm putting that edge on music that people are going to enjoy and love.
GOT: What music is currently on your iPod?
Shonie: I love Lady Gaga's "Pokerface." I'm a big fan of Lady Gaga—that's my record to listen to all day. I have Jazmine Sullivan as well, one of my favorite records is "Need U Bad." That's an incredible record. I'm also always listening to T.I. But as of right now, I'm always listening to Lady Gaga. She's different and fresh. I love Lady Gaga.
GOT: You're signed to Slip-N-Slide and Def Jam. What are your favorite artists on these two labels and why?
Shonie: Oh man (laughs). On Def Jam, I love everybody, but I got to give it to The Dream. He's my favorite artist. As far as Slip-N-Slide, Trina is like a big sister to me and she took me under her wing—she's always encouraging me, so she's definitely on my good side.
GOT: Finally, what do you want your fans to know about you that they might not know yet?
Shonie: I just want people to know that I'm a down-to-earth girl. I'm real and I like to write about real things. I'm a regular girl (laughs). I'm going to keep doing my music and I know one day I'll make it to the top.
For more information on Shonie and to keep tabs on when her debut album drops and when her label releases her second single, make sure you check out her MySpace and follow her on Twitter!