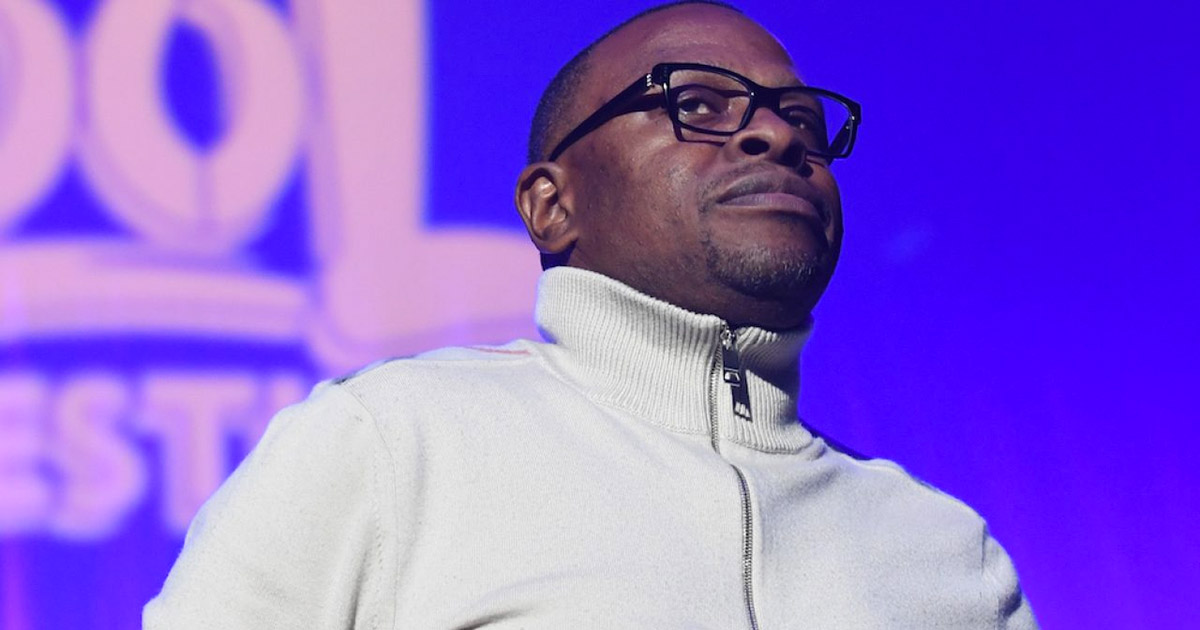 Scarface is updating fans on his health one month after he revealed that he tested positive for coronavirus.
While speaking with his Geto Boys group mate Willie D, the Houston rap legend said that the same day he revealed his COVID-19 diagnosis, he was hit with even more health issues while under quarantine.
Ice-T just gave an update on Scarface while appearing on this Hip Hop Museum fundraiser. Said he talked to Face today, and "He had kidney failure. He's on dialysis now."

— Shawn Setaro (@SameOldShawn) April 23, 2020
"I fought the COVID, double bilateral pneumonia and kidney failure, all in my house," Scarface said while hooked up to a blood stent to help regulate his kidneys.
"This is my new lifeline," he said of his dialysis port. "I gotta change my entire diet. I gotta do dialysis four times a week, three hours a day. That's taking all of my blood out, cleaning it, and putting it back in my body. Before the COVID, I never had kidney problems before."
Scarface broke the news of his coronavirus diagnosis on March 26th in a separate interview with fellow Geto Boys member Willie D.
"This whole three weeks has been an ordeal, Will," Scarface said at the time. "It's the craziest sh** I've ever done and seen in my life. Like I've been to the point where I just felt like I was gonna die, bro.
He went on: "I threw up so much until it was just like hot sauce. Like your gases and shit in your stomach, yo acids, it's hot. I didn't have no food in my stomach, man. It was just coming up like bile, bro. I couldn't breathe, Will."
Scarface said days later, he started dealing with kidney problems. He said his issues with COVID-19 were preventing him from finding out what's wrong with his kidneys.
"I got to feeling really, really, really bad, Will," he recalled. "I started off with pneumonia in both of my lungs. Three, four days later, my kidneys failed. Three or four days after that, they tell me I can't move out the quarantine … I gotta wait till this subsides so I can go see what's going on with my kidneys now."
Face went on to detail the multi-week ordeal he went through to get properly diagnosed.
"I woke up Sunday morning," he explained. "I had a itch in my throat, called my doctor. He got me some Z-Pak and Prednisone. Take that, take that, take that. Come Thursday, my fever just kicks in; bam! 100, 101, 102, 103 [degrees]. Fever going up out the roof, right? It's Thursday."
He continued: "Then Friday, Saturday, Sunday, I go to the ER. I get in there. I'm freezing to death. They stick these needles in my arm and started running me IVs. Through my IV, they bring antibiotics through my veins. Through my IV, I couldn't take it. So, they run me three or four bags a day of that shit. I leave. I go in Sunday, Monday, I'm out Tuesday. That next Friday, I'm back in sitting [there] even sicker."
Face said after all of that, he finally got the news he was waiting for.
"So, I stay in [the hospital] until Sunday," he noted. "They swab my nose trying to find out if I got coronavirus. Come back in there again that next Wednesday, Thursday. Nothing! Last night, they call me to tell me at 11:30 at night that I tested positive for the COVID-19."
Be the first to receive breaking news alerts and more stories like this by subscribing to our mailing list.