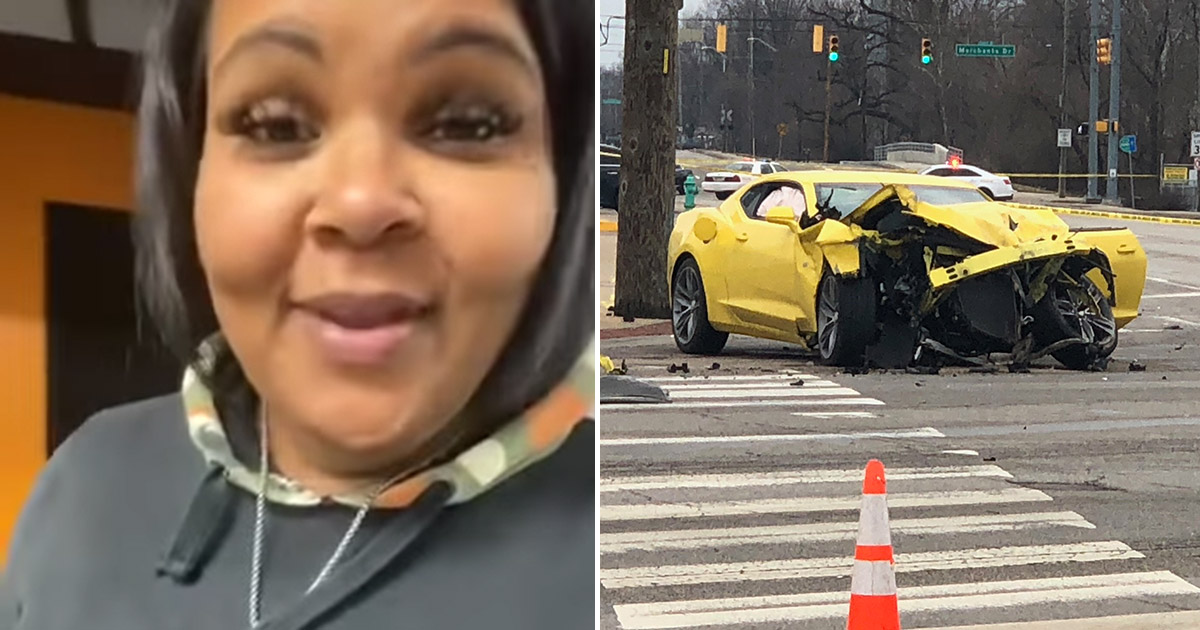 An Indianapolis woman was allegedly shot and killed for exposing a man she knew as being gay on social media.
The victim, who went by the name Jane TheMayor Waughfield on Facebook, was involved in a car crash Tuesday morning (Feb. 18) where police found her suffering from a gunshot wound. She was later pronounced dead at a local hospital.
According to social media, Jane's death was over a beef she had with a man who she knew personally.
Here are some things to know about Jane and the investigation involving her death:
Jane exposed a man she used to mess around with as a homosexual on Facebook Live.
Days before her death, Jane went on Facebook Live and told her followers she caught a man she used to have relations with having sex with another man.
Jane said she accidentally walked in on the men, catching them in the act, and the accused the men of threatening to kill her.
Jane also revealed that she threatened to out the man (whose name has not been released at this time) she used to mess around with on social media if he did not pay her $5,000.
Jane accused the man she exposed of having sex with his male cousin.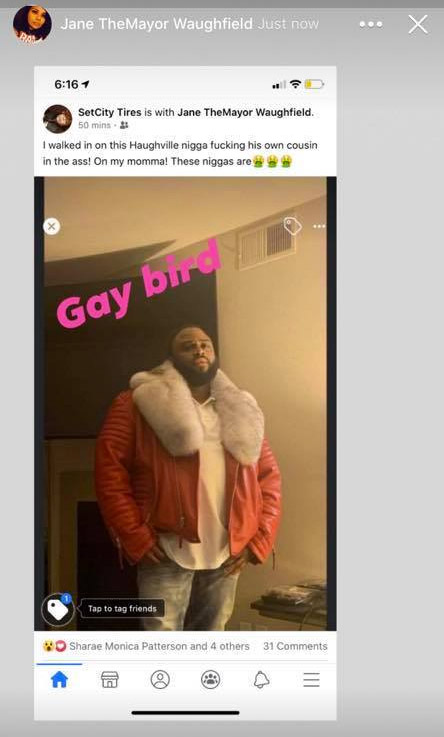 In addition to the Facebook Live video of her exposing the man, Jane also posted a picture of the guy on her Facebook page.
In the post, Jane wrote that the man she caught him having sex with was his cousin.
"I walked in on this Haughville nigga f**king his own cousin in the a**! On my momma!" she said.
Jane also wrote in one of her last Facebook posts: "Keep acting like u don't know."
Social media is calling out the man Jane exposed as the shooting suspect, though police haven't released any details about her death.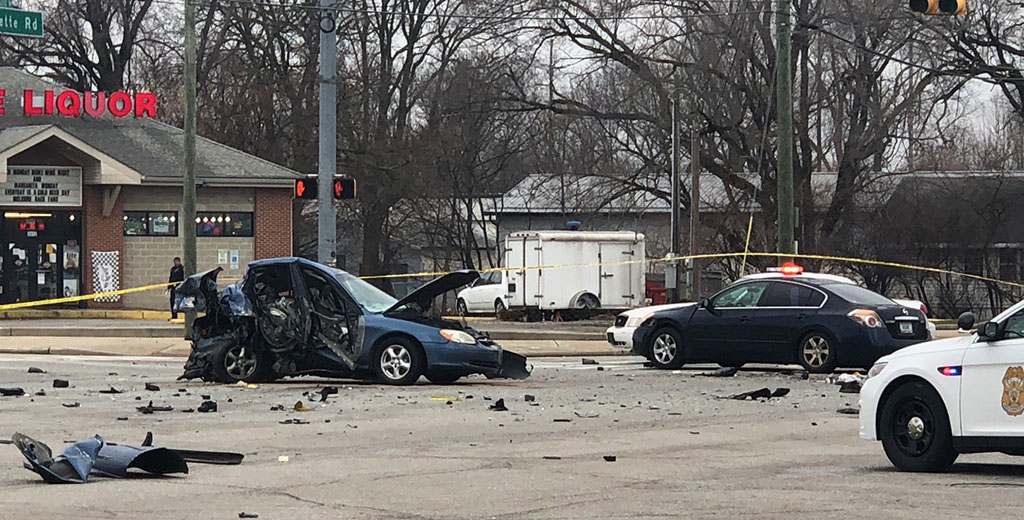 Although police have not revealed a suspect or motive for the shooting, a number of social media users believe the man Jane exposed on Facebook is responsible.
"That man need to own up to the fact he a doo doo pusher my bros that are real men like p***y yall n***as out here bad," one Facebook user wrote.
Another Facebook user said: "Let's keep it a 100 ladies how many of us have gay friends that tell us about f**king 'Straight niggas' we put our ppl on and keep it moving she executed this wrong? but definitely didn't deserve to die for it!"
Other users felt like Jane got what she deserved for exposing the man.
"It's completely wrong killing anyone But that really wasn't her place to tell somebody's personal business then try make them pay her YALL STAY SAYING STOP SNITCHING YALL LIVE BY THAT SO MUCH NOW everyone switching up Black people so dumb I hope she Rest In Peace it wS [sic[ so not worth."
According to local news reports, police are still investigating the crash and shooting, but they believe it is an isolated incident.
Another man was badly injured in the car crash Jane was involved in.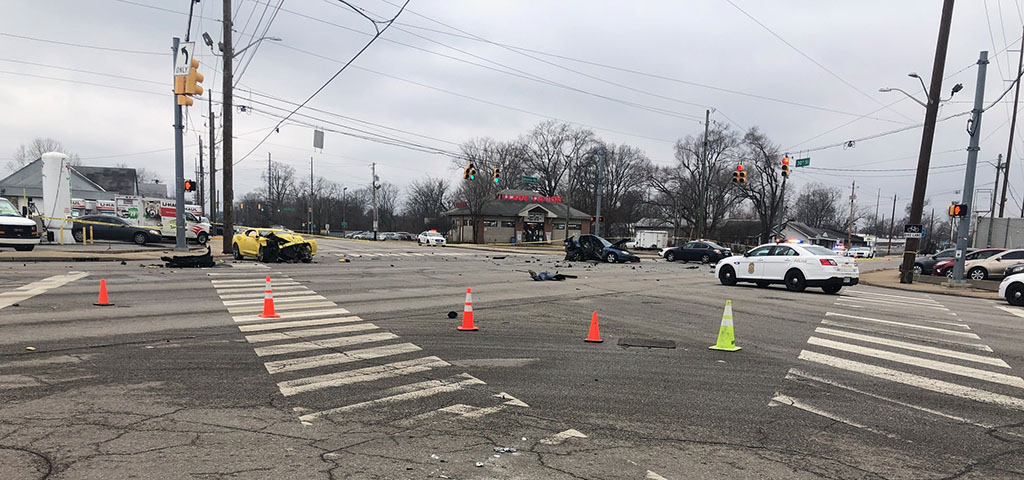 When police arrived at the scene of the crime, Jane's car and three other vehicles were found involved in a car crash. One man involved in the wreck was hospitalized and was listed in serious condition.
Police also reported hearing gunshots and a loud crash prior to arriving at the scene. Jane was found suffering from a gunshot wound in her car and was later pronounced dead at the hospital.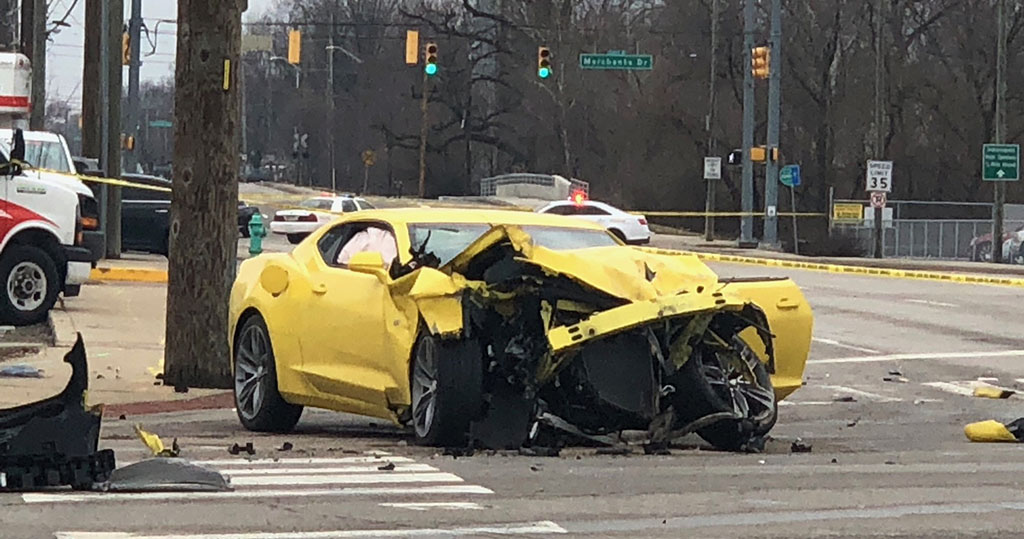 It has not been confirmed if Jane died from the car crash or the gunshot wound, however, eyewitnesses claim the driver of a yellow Chevrolet Camaro was speeding and crashed into another car.
Investigators believe the woman driving the Camaro had been shot before the crash.
"The Camaro came 90 to 100 miles per hour down the road and hit the blue car and spun it three times," witness Mike Smith said, according to Fox 59.
"The guy surprisingly got out of his car in one piece and went to the Camaro and opened the door and realized she was unconscious or dead," Smith added.
Be the first to receive breaking news alerts and more stories like this by subscribing to our mailing list.