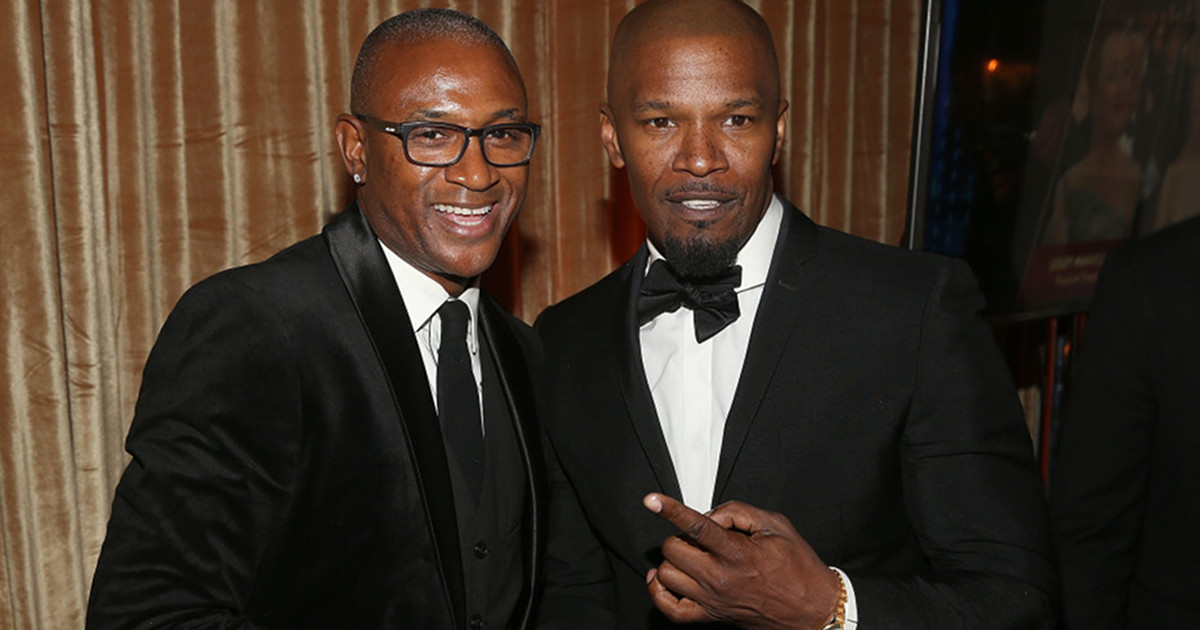 Comedian and actor Tommy Davidson is set to release his memoir, Living In Color, later this month. An excerpt from the book reveals Davidson has had a strained relationship with Jamie Foxx since the moment they met.
Davidson and Foxx first worked together in 1991 when Foxx joined the sketch series, In Living Color, which Davidson starred on from the first season.
In the memoir, Davidson writes that things started to go left while the two filmed a sketch featuring Foxx's would-be-famous character, Wanda.
Davidson was lying on his stomach while "Wanda" gave him a massage. However, Foxx began to improvise by pulling Davidson's underwear, trying to pull them off and leave the actor naked.
Davidson says the newcomer (Foxx) was lucky because his first reaction was to "bust him in his mouth, saying, 'What the f**k, motherf**ka!'" Davidson believed Foxx was trying to get cheap laughs at his expense.
Foxx continued to make Davidson the butt of his jokes when he realized he could score some points with creator Kenan Ivory Wayans by doing so.
Their next professional encounter occurred on the set of the 1997 film, Booty Call, which they both co-starred in. Davidson says Foxx didn't understand the concept of "supporting actor" and "was determined to steal every scene he could."
The two played a game of one-on-one, which included a bunch of trash-talking from Foxx. When the future Oscar winner was losing 9-0, he charged at Davidson.
"If I had hit my head on the hardtop concrete, that would have been the end of me," he writes. "I was ready to give Jamie some street-fighting lessons too, but the crew pulled us off each other and held me back."
The Proud Family star admits that Foxx is "talented," but laments that his style of humor was too "competitive" and "mercilessly mean."
He added: "Maybe [Foxx is] a better person now. I would like to believe he is."
Not to diminish any of Davidson's experiences with Foxx, but this sort of feels like a case of sour grapes, especially since they have been photographed together throughout the years looking quite chummy.
In any case, Living in Color will be released on January 28th.
Be the first to receive breaking news alerts and more stories like this by subscribing to our mailing list.