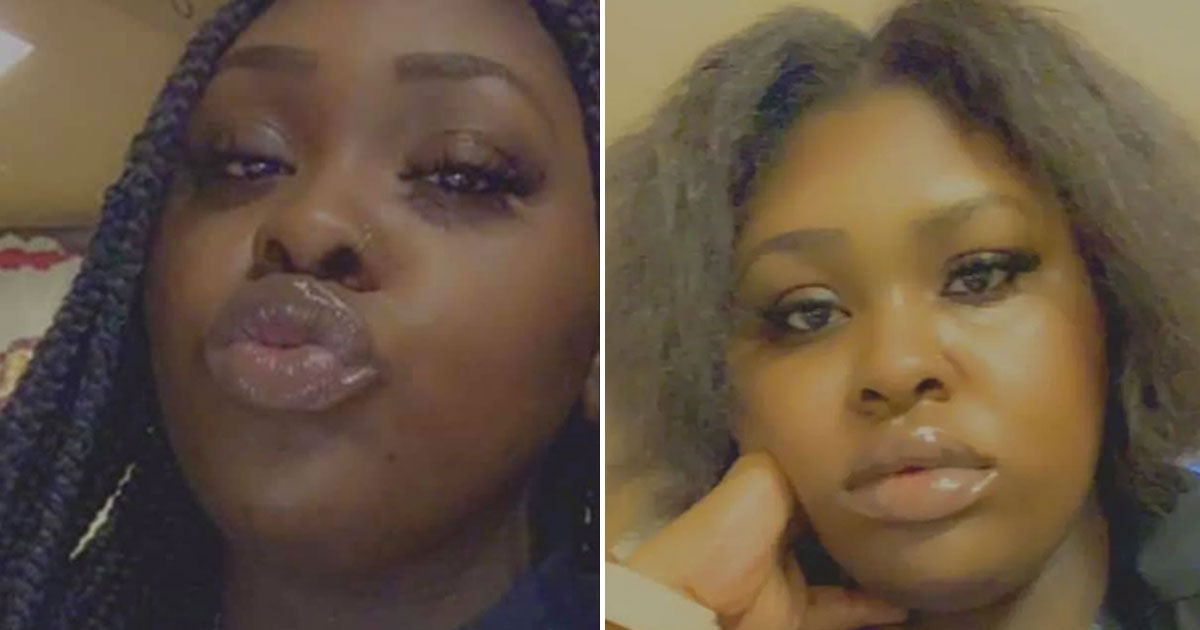 A Milwaukee woman suffering from chest pains and shortness of breath died while trying to find a doctor to help her, and now her family is searching for answers as to why she wasn't seen sooner.
Tashonna Ward, a 25-year-old daycare worker, went to the emergency room of Froedtert Hospital in Milwaukee and complained of having severe chest pains and trouble breathing.
She waited for over two hours in the ER before leaving to find faster help and, not long afterward, collapsed and died.
According to the Milwaukee Journal Sentinel, the County Medical Examiner's Office hasn't determined an official cause of death, and its report doesn't state whether Ward was admitted or seen by a doctor at Froedtert before she left.
Ward's family said she was kept in the waiting room of the ER and wasn't under any monitoring when she decided to leave.
"How can you triage someone with shortness of breath and chest pain and stick them in the lobby?" said Ward's cousin, Andrea Ward. "Froedtert needs to change their policy."
According to the Milwaukee County Medical Examiner's report, Ward started having chest pain and trouble breathing while she was working on the afternoon of Thursday, January 2nd at L&M Links child care center. Her sister drove her to the hospital, where they checked in just before 5 p.m., the report states.
Hospital staff checked Ward's heartbeat with an electrocardiogram, and it appeared normal, according to the report. An x-ray of her chest revealed that she suffered from cardiomegaly: an enlarged heart.
This wasn't the first time Ward had heard this. Back in March, when her baby died after the umbilical cord wrapped around its neck, Ward was told she'd developed an enlarged heart during the pregnancy, according to the medical examiner's report.
The report didn't state whether Ward retained an enlarged heart after the pregnancy, or if it was the result of a recent flare-up.
Cardiomegaly can be both temporary or permanent, and in either case, it can put people at a much greater risk for blood clots, cardiac arrest and other serious heart problems.
After the tests, Ward's family said she was asked to remain in the waiting room until she could be admitted and seen by a doctor.
Ward posted on Facebook at 5:45 p.m.: "I really hope I'm not in this emergency room all night."
About 10 minutes later, her mother called to check on her, and she told her that she'd been given tests, was waiting to see a doctor, and had gone back to the front desk multiple times asking to be seen.
She texted her family at 6:35 p.m. and said that she was still in the waiting room.
An hour after that, she wrote on Facebook that she'd been told that she might have to wait anywhere between two and six hours before she would be able to see a doctor.
"Idk what they can do about the emergency system at freodert (sic) but they damn sure need to do something," Ward wrote. "I been here since 4:30 something for shortness of breath, and chest pains for them to just say it's a two to SIX hour wait to see a dr."
Not long afterward, Ward left Froedtert Hospital's ER because she felt she'd been waiting too long and decided to go to an urgent care clinic. According to the medical examiner's report, it had been about two-and-a-half hours since she arrived at Froedtert.
The ME's report states that at 8:39 p.m., a Froedtert staffer called Ward's cellphone and her sister picked up, but by that point, Ward had collapsed and was already in an ambulance on her way back to Froedtert.
The ambulance arrived at 9:07 p.m., the report says. By then, Ward was unresponsive, and not long after, was pronounced dead.
Her cousin, Andrew Ward, said she found out what happened from her aunt (Ward's mother), Yolanda.
"She called me and said, 'My baby stopped breathing,'" Andrea told the Milwaukee Journal Sentinel. "And I zoomed over. And she was swearing and she said she was just at the freaking hospital and they kept her waiting."
Due to implicit bias in the American healthcare system, it's said that women, especially black women, often go ignored and/or unseen, which can sometimes have fatal consequences, like in Tashonna Ward's case.
Ward's story has since gone viral on Facebook, where many people shared their own stories of waiting for several hours in emergency rooms.
"I went in with a massive headache and told them that I needed to see someone right away and they said it was ten ppl ahead [of] me," Alexis Walton, also a black woman, wrote. "I said I couldn't wait that long. I went home and came back at 5 am and I had a stroke."
Andrea Ward said she was "shocked to see the comments" from others who have experienced treatment similar to her sister at ERs. "What that means is people don't know how to advocate for themselves," she said.
After reviewing the medical examiner's reports at the request of the Milwaukee Journal Sentinel, Martha Gulati, chief of cardiology at the University of Arizona College of Medicine, said patients with chest pain and trouble breathing—which are both classic symptoms of heart problems—should be seen by a doctor within minutes in order to determine the cause and to consider treatment options.
Gulati, whose studies focus on heart problems in women, said Ward's story is "far too common" because the aforementioned symptoms are less likely to be taken seriously in women, especially younger women. (Ed. Note: And ESPECIALLY black women.)
"Sadly she chalks up to another statistic but she was somebody's sister, somebody's potential mother, somebody's daughter," Gulati said. "We need to start listening to women and taking them seriously."
A Froedtert Hospital spokesperson released the following statement regarding Tashonna Ward's death: "The family is in our thoughts and has our deepest sympathy. We cannot comment further at this time."
Be the first to receive breaking news alerts and more stories like this by subscribing to our mailing list.