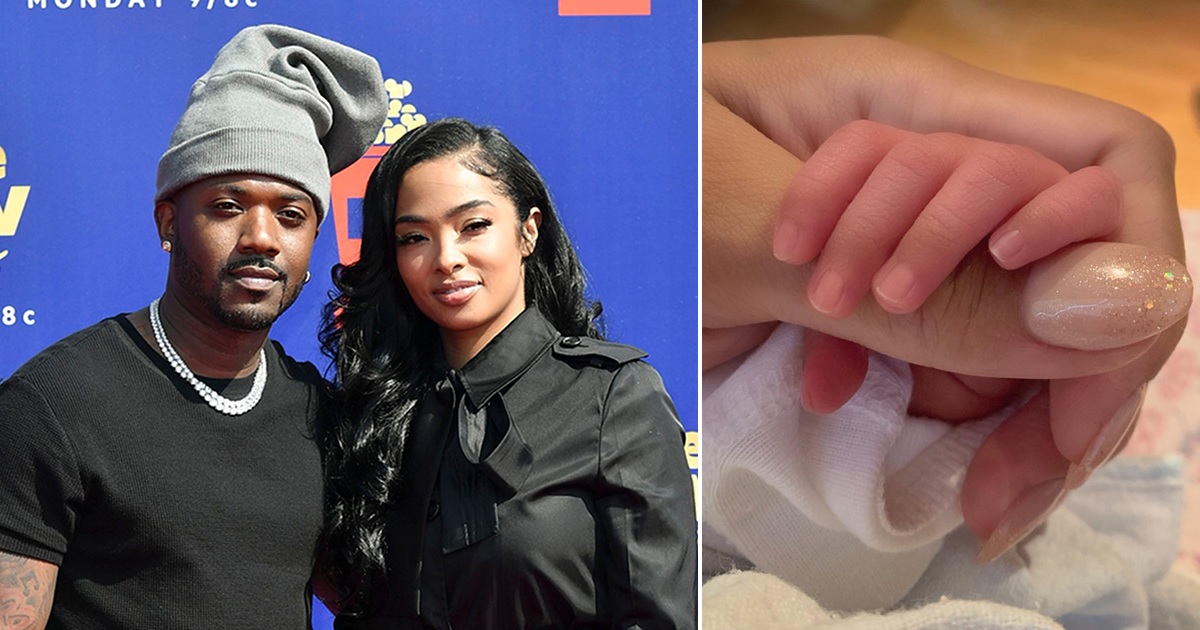 Ray J and Princess Love recently welcomed their second child. Details about the birth have not been revealed, but the couple did just share their son's name for the first time.
With a photo of the baby holding Princess' thumb, the proud mom introduced her Instagram followers to Epik Ray Norwood.
Ray J announced the arrival of baby Epik with a YouTube video he posted on New Year's Eve.
Ray and Princess' marriage has been strained for several months since Princess accused Ray of leaving her and their 1-year-old daughter "stranded" in Las Vegas. Princess was eight months pregnant at the time.
Though Ray denied Princess' version of events, he eventually apologized, but not before both parties publicly threatened separation and divorce.
With the birth of Epik and the dawn of a new decade, a source tells Hollywood Life that the couple is now committed to working things out.
"Ray J has been doing everything in his power to win back her trust because he knows she's the love of his life and they've been through so much together.

"He knows he's not perfect but will do anything and everything to prove he can be the best father and husband that she needs."
Another source tells the news outlet that Ray is "going into the new decade a changed man" and "leaving all the foolishness behind him."
The source adds that family and friends believe the couple will weather the storm.
"They had a great Christmas together and seemed to be doing good again. Their family and friends are all very hopeful that he'll live up to his promises and be the husband and father they know he wants to be and can be."
Be the first to receive breaking news alerts and more stories like this by subscribing to our mailing list.