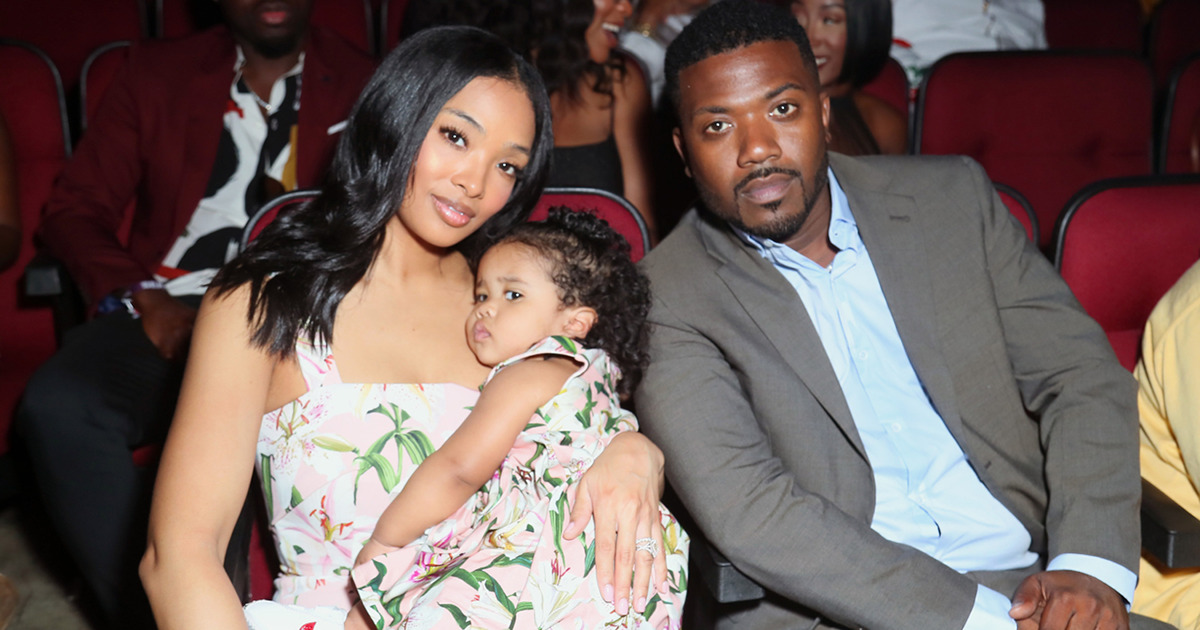 Ray J and Princess Love's relationship may be rocky at the moment, but the two definitely have something to celebrate this holiday season. The couple has just welcomed their second child together.
In a family-oriented YouTube video Ray posted on Monday (Dec. 30), it seems to reveal that Princess has given birth to their son.
The video mostly shows Christmas and holiday moments of Ray, Princess, and their 1-year-old daughter Melody.
However, towards the end, it shows clips of the family arriving at the hospital, Ray changing into scrubs, and a very pregnant Princess happily being wheeled off in a hospital bed to bring their son into the world.
"I love you @mzprincesslove so proud of you," Ray wrote in a tweet that included the video. "Strongest women [sic] in the world and the mother of my children."
There has not been an official announcement of the birth and details such as birthdate, weight, or name have yet to be revealed. All we know for sure right now is that the Love & Hip-Hip Hollywood Norwoods are now a family of four.
The past few months have really tested Ray and Princess's marriage.
Back in November, the couple had several heated private and social media arguments after Princess claimed Ray left her and Melody "stranded" in Las Vegas after the Soul Train Awards.
Ray's insistence on moving to Las Vegas prompted the incident; however, Ray claims Princess and Melody were never stranded. Princess also revealed that a few weeks prior, she found out Ray had been "entertaining" other women with a second phone.
Things got so tense between the two that they each threatened separation and even divorce.
"I don't want to be married anymore. Period," Princess said during an Instagram Live session telling her side of the story. "I don't have time for this. This is not love. And I'm done."
Though some sources say the two haven't fully reconciled, they are trying to work things out. And now they have a new bundle of joy to dote on in the new year.
"I love you princess love! And my babygirl melody! I don't ever wanna lose our time together," Ray captioned his new YouTube post. "I'm sorry for everything. 2020 will be somthing [sic] very special."
https://www.instagram.com/p/B6oFkmMB3bG/
Be the first to receive breaking news alerts and more stories like this by subscribing to our mailing list.