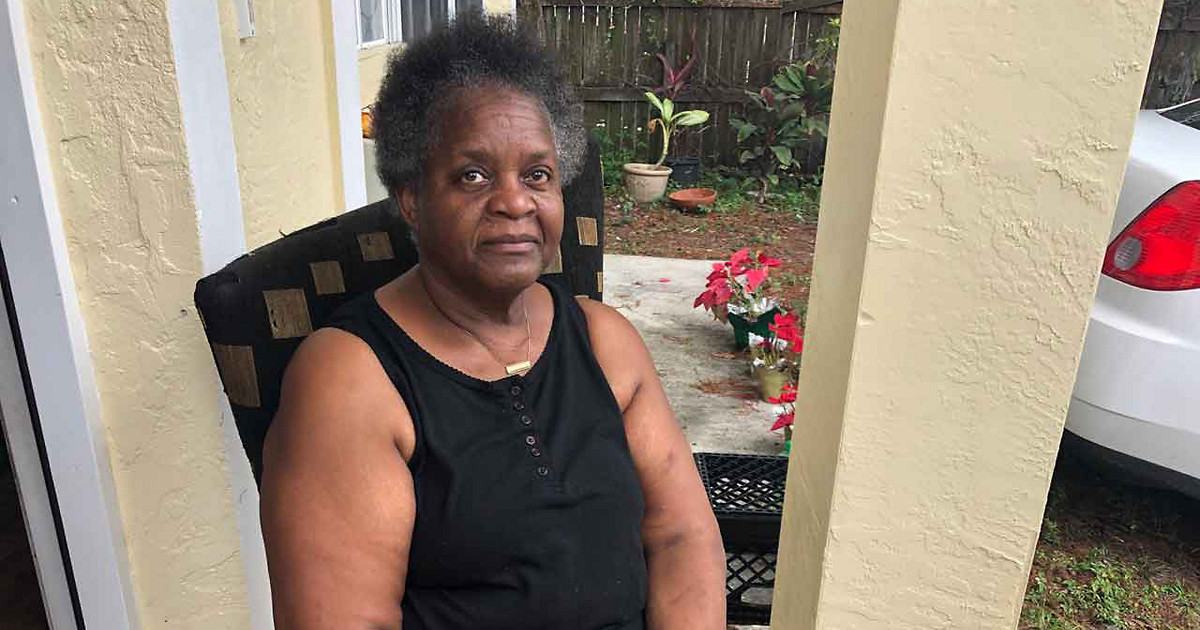 One day after Christmas a 70-year-old woman was tased three times by police officers while trying to arrest someone they suspected was inside her home.
According to a police report, Barbara Pinkney of Florida was tased multiple times at her home last week on her 70th birthday (Dec. 26).
The incident occurred after Pinkney refused to let officers inside her home who were attempting to execute an arrest warrant.
The officers were looking for Pinkney's grandson, Tevin Turner, who was wanted for carrying a concealed firearm and believed he was inside the elderly woman's home.
The woman refused to let them in because they didn't have a search warrant, but they explained one wasn't necessary to search her home since they had an arrest warrant.
The officers warned Pinkney that she could be arrested for obstruction. She eventually tried to close the door and then shoved one of the officers when they forced themselves inside.
That's when one of the officers pulled out his taser and fired. According to the report, the tase had "no effect" on the woman, so he then "drive stunned" her, which involves placing the taser directly against the body.
However, in a local ABC News interview, Pinkney said that she became frightened after the first tase hit her arm.
Pinkney was taken to the ground, but rolled on her stomach and pulled her arms underneath, preventing arrest. The officer then tased the elderly woman a third time.
The report notes that another officer also had to intervene in order to subdue Pinkney.
Pinkney was arrested and charged with felony battery on a law enforcement officer and obstructing justice. She was released later that day on a $1,000 bond.
She says that she had no intention of breaking the law and only wishes that the police had shown proof of a warrant before barging into her home.
Local news outlets report that Turner was not found nor apprehended on Pinkney's property.
A deputy noted: "There was enough time during the chaos at the front of the residence for (the suspect) to get out of the rear of the residence."
A neighbor's dog was also tased during the police call for trying to attack a K-9 Unit that had also responded on the scene.
Be the first to receive breaking news alerts and more stories like this by subscribing to our mailing list.