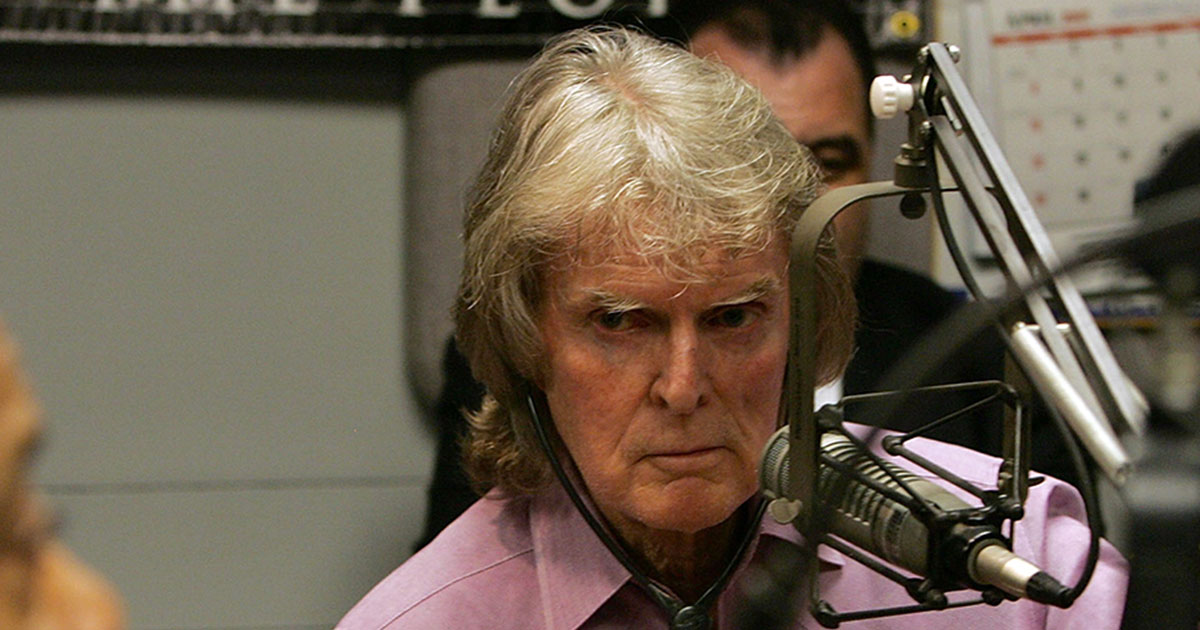 Don Imus, the legendary "shock-jock" radio host known for stirring up controversy, has died at the age of 79, a family spokesperson confirmed.
Variety reports that the controversial broadcaster died Friday (Dec. 27) in College Station, Texas after being hospitalized on Christmas Eve.
A cause of death has not yet been revealed, however, Imus was diagnosed with prostate cancer in 2009.
Imus—known to his fans as the "I-Man"—retired from his nationally syndicated "Imus in the Morning" radio show back in March 2018 after hosting the show for nearly 50 years. He was inducted into the National Radio Hall of Fame in 1989.
Don prided himself on speaking his mind about politics, pop culture and other hot topics, however, he faced a ton of backlash and lost some of his national platform in 2007 after he made some racist-as-hell comments about the predominately Black Rutgers Women's Basketball team, whom he referred to as "nappy-headed hoes" and "jiggaboos."
Imus later met with members of the team and apologized in person, but he was still fired from CBS for making those ridiculous comments on his nationally syndicated platform.
"I wasn't trying to be outrageous," Don told CBS News last year in regards to his long run as a radio personality. "It's just the way I thought. My feeling was then, and is now, that if they didn't like what I did, get somebody else to do it."
Don Imus is survived by his wife of 25 years, Deirdre, sons Wyatt and Lt. Zachary Don Cates, and daughters Nadine, Ashley, Elizabeth and Toni.
Be the first to receive breaking news alerts and more stories like this by subscribing to our mailing list.