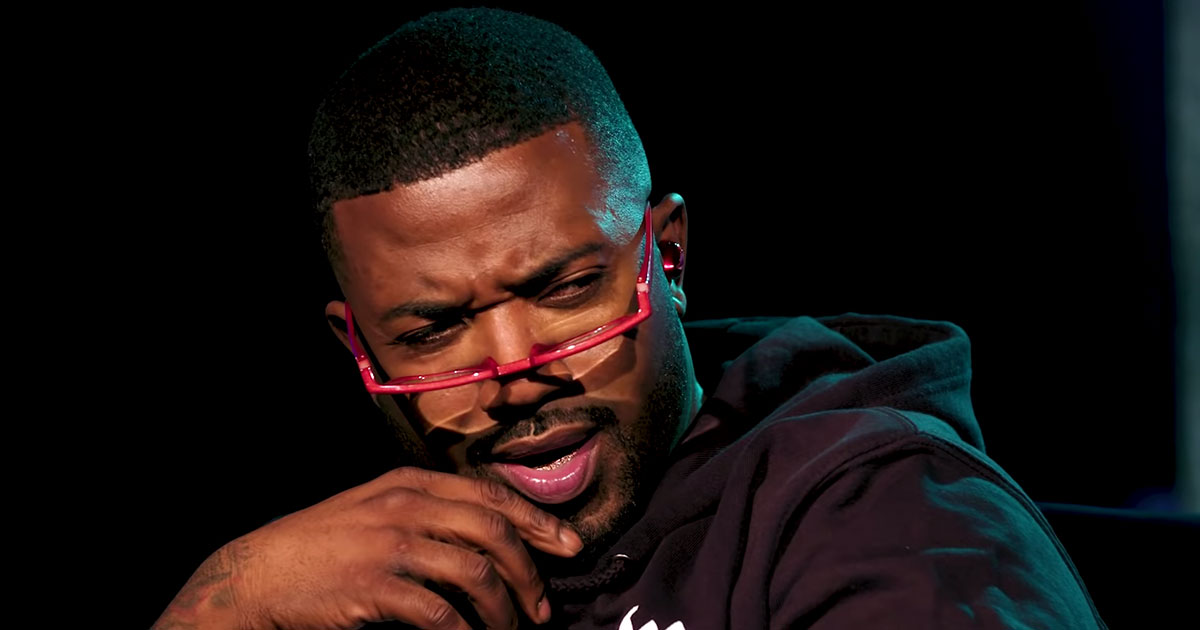 Ray J recently sat down with Complex News to promote his new Raycon Global eyewear, and in the middle of the interview, the host was able to easily snap Ray's so-called "unbreakable" glasses in half, creating a hilarious moment that has since gone viral on social media.
A clip from the interview circulating online shows the Love & Hip Hop Hollywood star going back and forth with Complex host Speedy over his claim that his glasses are indestructible.
"I bet you could break these," Speedy said to Ray J, who maintained his stance that his glasses are "unbreakable."
"Don't challenge me, Ray J," Speedy replied.
"They cannot break, it's impossible," said Ray.
Moments later, Speedy picked up the red glasses and broke them.
After a few seconds of awkward silence, Ray J said nonchalantly: "I don't care."
Of course, Twitter had a whole field day with the viral moment. Check out the best/funniest reactions below:
Ray J is women when they know they wrong but still wanna argue

— Unknown Shooter ? ?? (@BornALegend_) December 6, 2019
I need somebody that's going to believe in me the way Ray J believed in these glasses pic.twitter.com/O5E1nnWnrx

— Thee Keysha Milana ? (@TheKeyshaMilana) December 6, 2019
We all need Ray J level confidence. pic.twitter.com/PrXT15c1K4

— Marc Lamont Hill (@marclamonthill) December 6, 2019
Ray J with the TESLA energy pic.twitter.com/8pXjOi9mjE

— Pegasus (@Pegasus5287) December 6, 2019
Ray J saying "i don't care" has me in literal tears

— leadingladyofaGrammynominatedsong (@ScottieBeam) December 6, 2019
Ray J: they're unbreakable

Speedy: *breaks glasses

Ray J and speedy; pic.twitter.com/NXCTxRQrnw

— Big Girl Slay ? (@Biggirlslay) December 6, 2019
Ray j when he broke them glasses ????? pic.twitter.com/CFwrOfFdev

— Meathead (@Dmaxx10) December 6, 2019
Ray J's Complex interview is a masterclass in unwavering confidence https://t.co/VgaO3BOH6Q

— speedy morman (@SpeedyMorman) December 6, 2019
Watch the full 30-minute interview here: