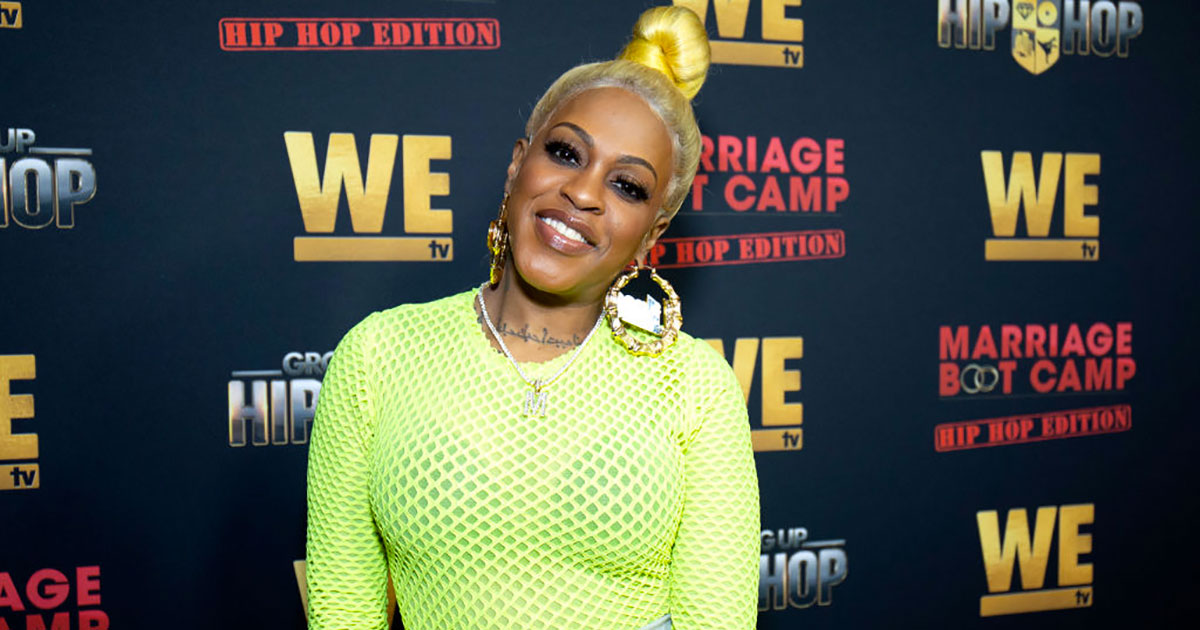 The opioid epidemic is a crisis affecting many families across the nation. Singer Lil' Mo just revealed that her own home was rocked by an opioid addiction.
In an Instagram post on Tuesday (Dec. 3), the entertainer bravely revealed to her fans that she was secretly addicted to opioids and was also being physically abused.
The black and white text photo reads:
"I never thought I could get off opioids!"
"BUT I DID!" she added in the post's caption.
Mo writes that she received treatment for her addiction and has been sober for nine months.
"The OPPS is real mad that i can speak about not having to wake up and pop a 30 PLUS, addi, tramadol and/or whatever else was brought into the house by the devil. I was just the MONEY. Not gonna even CAP. Spent sooooo much paying other people bills just to be high and a functioning addict. Glad i let the TOXIC GO!!!"
https://www.instagram.com/p/B5nRnPrnzZn/?utm_source=ig_embed
Mo also revealed that she was in some sort of abusive situation in connection with the drugs, and that having her life threatened and contemplating suicide was her rock bottom that prompted her to get sober.
"Clean bitch, inside out. Was in and out of court because i was being PHYSICALLY abused…Until the day i heard the words 'I'll blow your fcukin [sic] head off and throw you over this balcony!! Then i ran for MY LIFE!! 9 months ago. I haven't looked back!"
Though it has not been confirmed if her abuser was husband boxer Karl Dargan, the two did split earlier this year following accusations of infidelity and an overall tumultuous relationship.
With her newfound sobriety and cleansing her life of toxic people, Mo has high hopes for herself and her five children for the new year.
And she also has wise words of advice for those who may be in similar situations.
"I'm at so much peace i don't want it to be disturbed (save yourself then put the oxygen mask on everyone else)," Mo writes.
"Whatever you are dealing with Don't take into the new decade. We 28 days away. You can quit NEOWWWWWWW!! Don't be embarrassed be empowered."
Be the first to receive breaking news alerts and more stories like this by subscribing to our mailing list.