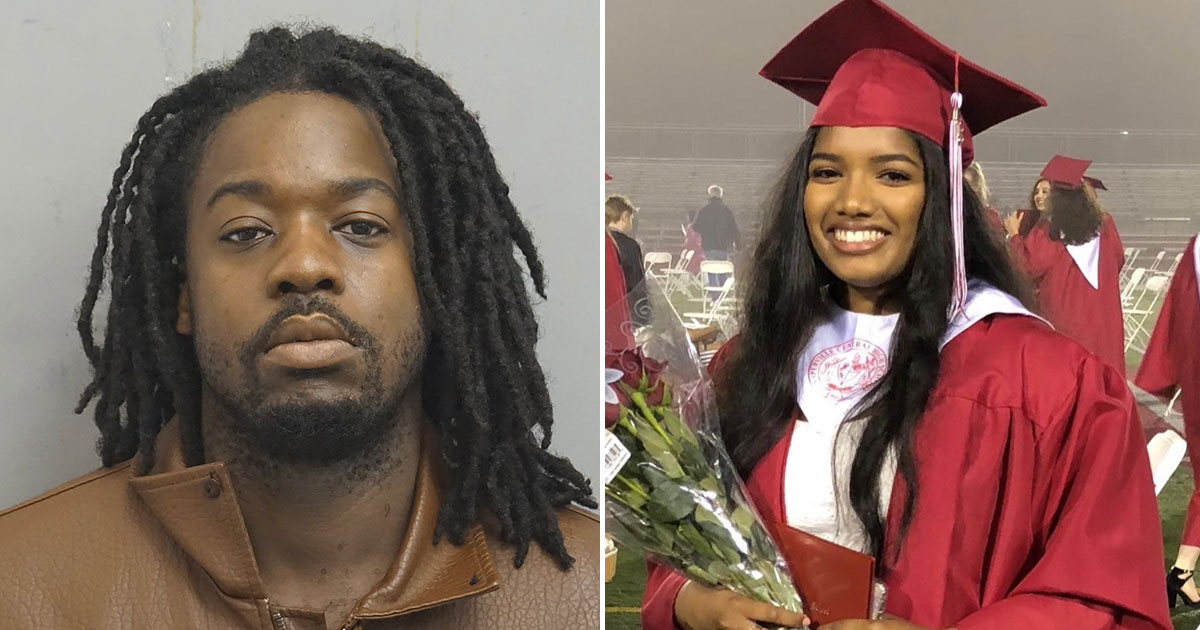 The 19-year-old University of Illinois at Chicago student who was found dead in her car in a parking garage was killed by an angry man whose catcalls she'd ignored.
26-year-old Donald Thurman has been charged with the murder of Ruth George, whose body was found Saturday morning (Nov. 23) in the backseat of her car, which was located in a parking structure at UIC, after her family reported her missing after not hearing from her since the night before.
"Her phone was 'pinged' to UIC's Halsted Street Parking Garage and UIC Police responded with members of her family to find Ms. George unresponsive in the back seat of a family-owned vehicle," UIC Police Chief Kevin Booker said in a statement.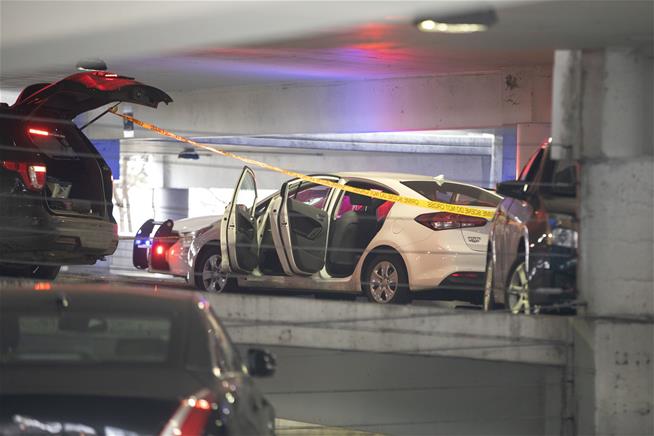 Thurman was arrested on Sunday and charged with first-degree murder and criminal sexual assault.
According to the Chicago Tribune, at a hearing on Monday, prosecutors said Thurman spotted George walking alone past a bus stop on campus around 1:30 a.m. Saturday after returning from an event for medical students.
Thurman "thought she was pretty and tried talking to her, but the victim ignored him," prosecutor James Murphy said. He said Thurman became "angry he was being ignored" and followed George to her car. Thurman then grabbed the woman from behind and put her in a chokehold.
"With his arms still wrapped around the victim's neck the defendant dragged the victim from the ground and he opened her back seat car door," Murphy said.
The prosecutor said Thurman then sexually assaulted his unconscious victim before strangling her to death.
DNA evidence and a palm print from George's car that matched Thurman's hand, as well as the discovery of the distinctive white jacket he was seen wearing in surveillance footage, linked Thurman to the murder.
Thurman was also spotted on surveillance video following George to the parking garage and leaving 35 minutes later.
A judge ordered for Thurman—was on parole for a 2016 armed robbery after serving two years of a six-year sentence—to be held without bail.
Thurman faces life in prison if convicted as charged.
Police said Thurman's "most recent address was near the UIC campus" and he had "no affiliation with the University or the victim."
Thurman's court-appointed attorney said Tuesday that the man suffers from a mental illness, and though he has worked as a dishwasher and at an animal shelter since his parole, he was homeless and "bouncing from place to the place" at the time he committed the crime.
Ruth George was a sophomore at the University of Illinois at Chicago and an honors student who hoped to one day become a physical therapist.
George was also a member of the Delta Epsilon Mu-Psi Chapter, a co-ed fraternity for students pursuing degrees in health-related fields. She'd just left an event for the fraternity when the incident occurred.
"To us, she was just Ruthie. She joined DEM in 2018 as a part of our Iota class and we will never forget how big her smile was when she was named 'Rangi Mtoto' or Baby Color. That was the perfect name for her because she brought color into the lives of everyone around her," DEM said in a statement.
"Ruthie was an intelligent, caring and humorous girl that was loved by all. The impact she had to her friends, family and the members of the Delta Epsilon Mu -Psi Chapter and will always remain in our hearts. We will never forget her and the bright future she had ahead of her. We hope that she is in peace and watching over all of us."
The frat launched a GoFundMe to help raise money for George's funeral costs and any other expenses her family may have as they mourn their loss.
"Ruth was the beloved baby of the family who brought light to her family and those around her every day. She was a beautiful, intelligent woman who dreamt of being a physical therapist," DEM wrote. "She was an honors student who worked hard to achieve her passions. She was so caring, always put others first before herself. She wanted to make sure everyone was okay and safe.
"She made everyone around her smile and laugh and brought so much positive and loving energy into every room she walked into. Although the days are feeling dark as we grieve and mourn, Ruth is the light that will shine on you when needed. Her soul is in peace, she's safe, and she's now our angelic guardian angel that is watching over us."
George's family called her their "beloved baby" in a statement to the media and asked for privacy.
"Ruth lived out her deep faith in Jesus by loving and serving others, leaving a legacy of Christ-centered kindness and sacrifice," the family's statement read.
"She was the beloved baby of our family. We grieve with hope. We hold no hatred towards the perpetrator, but our hope is no other girl would be harmed in this way and for a mother to never experience this type of heartache."
George's tragic death has led to a number of women speaking out on social media, reminding people why ignoring men isn't always the safest thing for them to do when they're being catcalled.
This is why catcalling is not well received. For anyone who doesn't understand out there. Women are literally losing our lives for turning down or ignoring male advanceshttps://t.co/VT04Jv3rEO

— Ameshia Cross (@AmeshiaCross) November 26, 2019
"Why don't you just say no?"

— The Virgo Mary ??? (@rswanmueller) November 26, 2019
THIS MAKES ME SO MAD. A woman has NO type of obligation to respond to catcalling.

Unacceptable. https://t.co/e28Nl1EDkK

— aylin? (@_imaylin) November 26, 2019
So it's not safer to ignore catcalls… I was repeatedly told that it was.

— Silver (@GirlTravelz) November 27, 2019
DO YALL SEE WHAT WOMEN BE FUCKING TALKING ABOUT!!!!!!!!! This is why we're scared of y'all!!!!!! Leave us tf alone omg this is heartbreaking!!!! https://t.co/HXRxrWH4iT

— Blending Queen (@SkyeAsiyanbi) November 27, 2019
She was RAPED, everyone needs to stop sugar coating it and show the reality.

He raped and murdered her because she didn't give his catcalling the time of day… women shouldn't have to be careful, men need to take accountability &get help for their fragile fucking egos. https://t.co/0vdvlRBZwU

— Ela?? (@eguzeldere) November 27, 2019
THIS is why we say catcalling is not attractive. It's terrifying. pic.twitter.com/DsYxEwlPSk

— Fran Letts (@franthefern) November 27, 2019
Be the first to receive breaking news alerts and more stories like this by subscribing to our mailing list.