25-year-old Kodesha Iyuna Bryson was arrested on Tuesday (Nov. 19) for the murder of 22-year-old David Edens Jr.
Kodesha is said to have shot Edens to death during an altercation that occurred at a motel room.
The story has already begun to capture the attention of social media and several news outlets.
Here are some things to know about the tragic incident:
Kodesha Bryson shot and killed David Edens Jr. at a Motel 6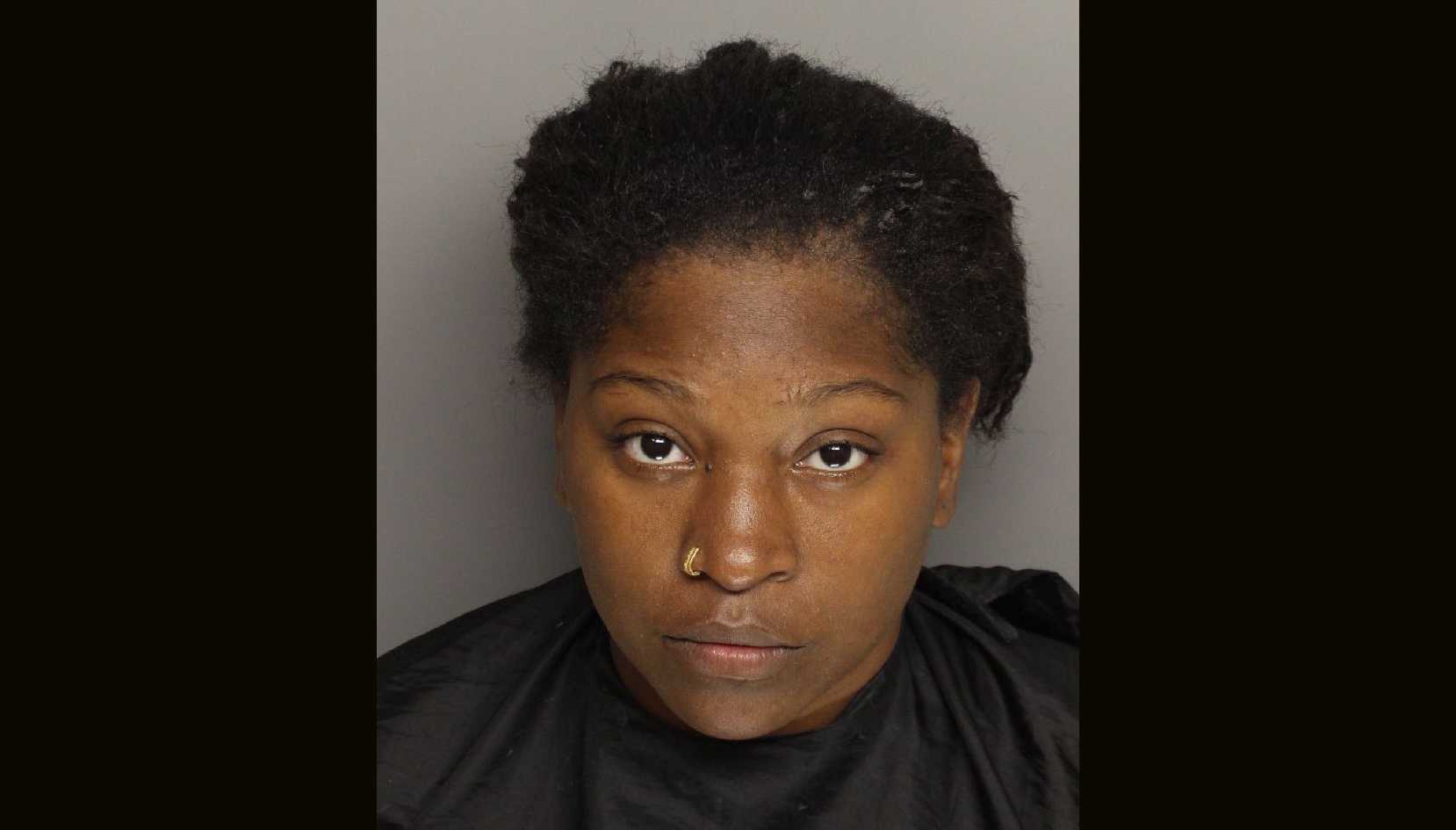 According to Fox Carolina, authorities responded to a call reporting a burglary at the Motel 6 along Wade Hampton Boulevard in Greenville, South Carolina.
When authorities arrived on the scene, they found David Edens Jr. deceased in one of the rooms with a gunshot wound.
Police said following the incident, Kodesha Iyuna Bryson turned herself in to law enforcement in connection with Edens' murder.
Bryson was charged with murder, possession of a weapon during the commission of a violent crime, and malicious damage.
Bryson is being held without bond at the Greenville County Detention Center.
Bryson is said to have busted out windows at the Motel 6 looking for Edens.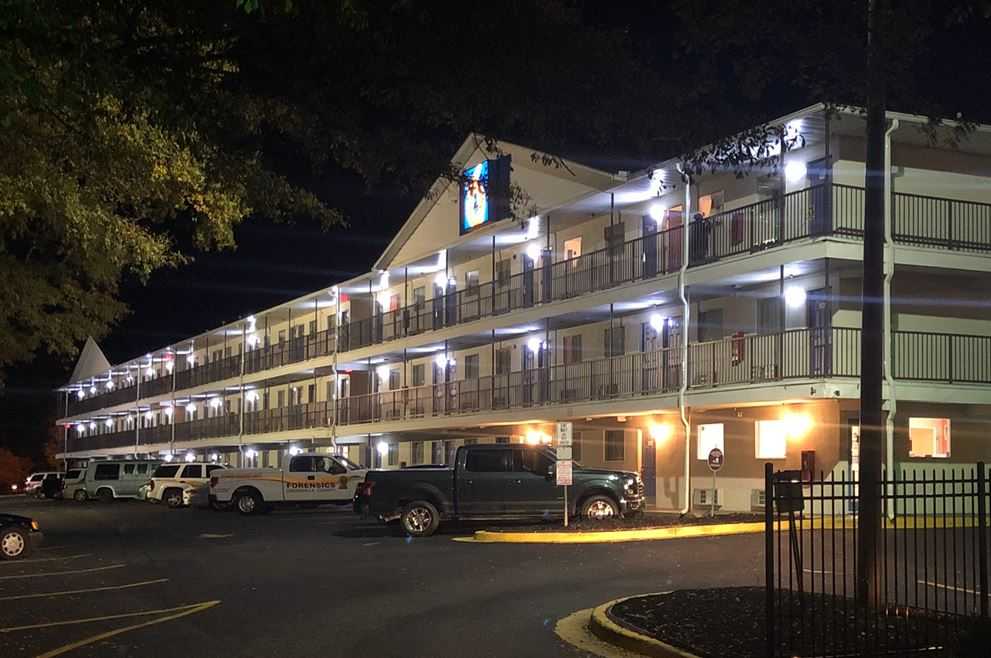 Before shooting and killing Edens, Bryson busted out the windows of more than one motel room looking for him.
Deputies said once she found him, an altercation ensued, and Bryson shot Edens, resulting in his death.
Samantha Russler, a guest at the Motel 6 who witnessed the fatal encounter, told WYFF 4:
"They kept busting out windows until they found who they were looking for. Once they found him, they started yelling at him to come outside the room. Just come outside the room. Once he came out, they shot him."
Russler also described Edens as a friendly person and said that the whole encounter made her feel unsafe at the motel.
"I feel bad for them and don't feel safe anymore," she said.
Bryson and Edens were previously in a relationship and share one child.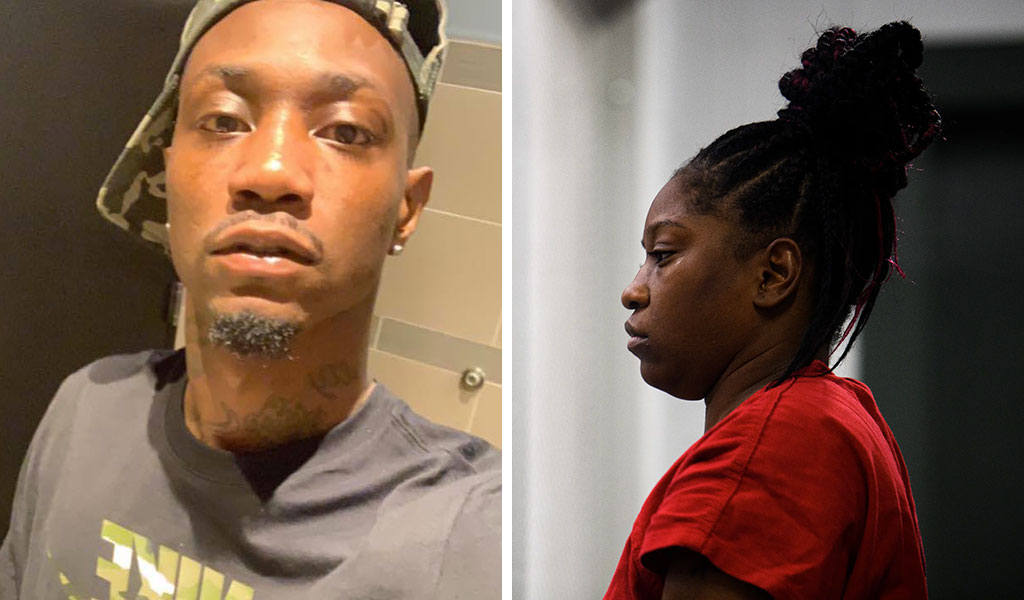 David Edens was Kodesha Bryson's ex-boyfriend and the two have a 1-year-old daughter together.
Edens' family revealed to WSPA that while he and the suspect have a child together, they were no longer together as a couple at the time of his death.
Edens' cousin, Luquise Baldwin, said that their family accepted Bryson as their own and would have never expected her to take Edens' life.
"We accepted her as family," Baldwin said. "You had a child by him. We accepted you as family. We didn't treat you any different. We would've never thought that you would be the one to take his life."
Edens' last Facebook post spoke on toxic relationships.
David Edens Jr. went by "Sosa Pacc Sour" on Facebook and often shared photos of him flaunting money and living life to the fullest.
In his last Facebook post, which was published just a couple of hours before he was shot and killed, Edens spoke on choosing to be single rather than being in a "toxic" relationship.
"All I know is I will stay single for life before I enter another toxic ass relationship factz," Edens wrote.
Bryson apologized to Edens' family during her bond hearing and said the shooting was an accident.
During her bond hearing Wednesday (Nov. 20), Kodesha Bryson made a tearful apology to Edens and his family.
Bryson claimed she didn't kill Edens on purpose and that the gun accidentally "went off."
"I would never try to hurt him," she said to Edens' family members. "He was a great dad. I'm sorry, man."
However, Edens' family isn't buying Bryson's apology.
His cousin Luquise Baldwin told reporters: "I didn't receive it at all. She apologized but you had time to think. You went looking for him."
Instead, the family is focusing on being there for the two children Edens leaves behind.
His father, David Edens Sr., told Fox Carolina their family is staying strong throughout this tough time.
"It's all about the kids right now," Edens Sr. said. "He is gone. She is pretty much gone now. It is what it is … making sure those kids are taken care of is all I'm concerned about right now.
"Every moment is tough. It was tough for us even to come down here, but we, as family, we stick together and we pull through it because we are a strong family."
Be the first to receive breaking news alerts and more stories like this by subscribing to our mailing list.