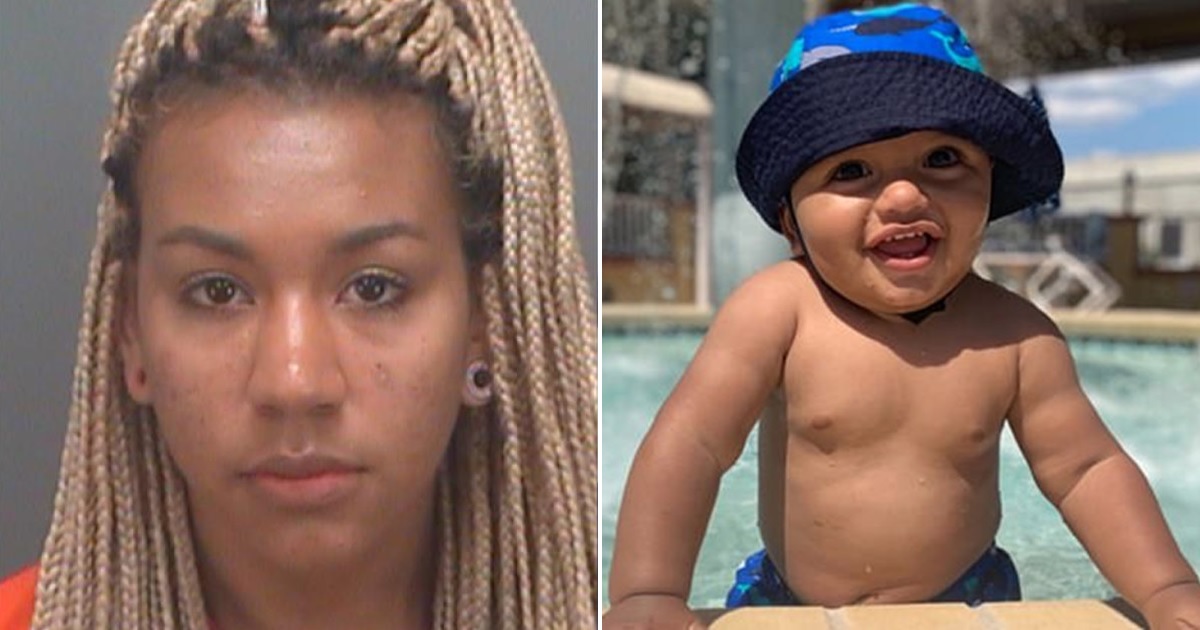 A Florida mother was taken into custody last week after confessing to killing her 10-month her son moths after he died and she collected over $4,000 in donations to pay for his funeral.
Victoria Jackson, 24, was arrested and charged with first-degree murder on November 1st for the death of her 10-month son Malachi. The woman confessed to intentionally suffocating him with a pillow while he slept.
Clearwater police were alerted to Jackson's involvement in the child's death after a friend contacted detectives on October 30th and stated that Jackson had just confessed to them.
Police followed up on the tip via phone with Jackson and she made several incriminating statements. Jackson was brought in for further questioning where she eventually confessed to authorities.
Detectives have not revealed Jackson's motive in killing the child.
Jackson called 911 on May 24 stating that she found her 10-month-old "unresponsive" in his crib. He was transported to a hospital where he was pronounced dead.
Jackson then made a GoFundMe Page on June 21, requesting financial support for baby Malachi's funeral. The page raised over $4,300.
"I want to give my son the best memorial service I can. He died last Friday night," Jackson wrote. "I've never been so heart broken in my life. Please help me take care of my baby one last time."
Following Jackson's arrest, GoFundMe had taken down the page and announced full refunds to all those that donated.
"Tragedy is a time where you need to be the most compassionate and loving and kind and she totally just took advantage of that," said Marah Gonzales, a high school friend of Jackson's who donated to the fundraiser.
"It was just kind of so manipulative to the point she was consistently reaching out and consistently like please donate to this, and this, but with very, very little details," Gonzales continued.
Jackson remains in Pinellas County Jail without bond.
Be the first to receive breaking news alerts and more stories like this by subscribing to our mailing list.