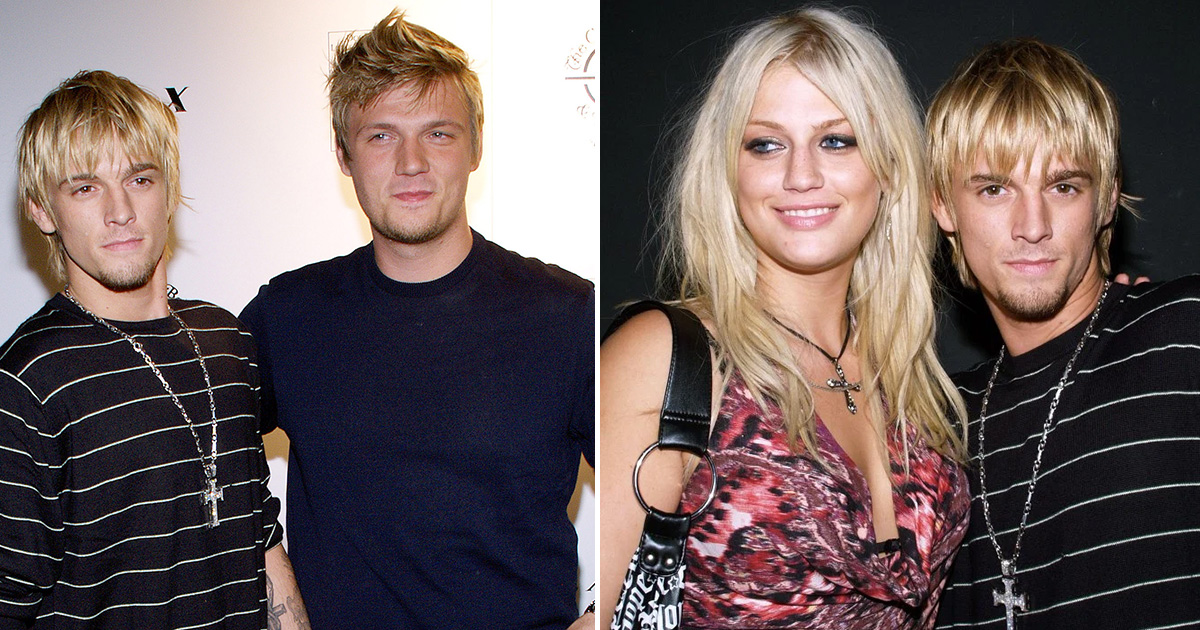 Nobody wins when the family feuds, but someone forgot to tell the Carters (Backstreet Boys, not Jay & Bey).
Nick Carter, who is best known as 1/5 of the Backstreet Boys, is easily the most famous member of the Carter family.
His little brother, Aaron, who he often pushed along with his group in the way that Solange was given a platform by her more famous sister's group's platform with Destiny's Child, was the second most popular. But there's a wide gap between the two.
Aaron has been battling demons for some time. Several of his family members, including Nick himself, have or had serious substance abuse problems.
Their sister Leslie Carter, died of a drug overdose in 2012. And Aaron recently appeared on the TV show The Doctors to confront his mother, Jane, about her alcoholism.
But shit really hit the fan when Nick Carter announced that he and their other sister, Angel, had gotten a restraining order against Aaron for threatening his pregnant spouse and unborn child.
#mentalhealth #GunControlNow #GunControl pic.twitter.com/q280ClqyjI

— Nick Carter (@nickcarter) September 17, 2019
This move sent Aaron off the deep end and he launched into an all-out assault on Nick and his family's reputation.
He immediately resurfaced and latched onto old claims of sexual assault against his brother Nick and claimed that they were all true, even though none of them have been successfully proven in the eyes of the law.
It started with Aaron saying he was done with Nick for life.
Take care. @nickcarter we're done for life.

— Aaron Carter (@aaroncarter) September 17, 2019
He then migrated to digging up accusations that his brother sexually and physically abused Paris Hilton and Melissa Schuman of Dream.
Paris knows the truth. She can talk out when she's ready @KayaJones knows the truth, she can talk out when she's ready. Mandy WillaFord knows the truth she can talk out when she's ready. @MelissaSchuman she can speak out when she's ready. @TanyaJaneMUA knows the truth. https://t.co/JbiwjsYS4i

— Aaron Carter (@aaroncarter) September 18, 2019
What about this guy? https://t.co/owZFcaioFE pic.twitter.com/9nYyw8tvZa

— Aaron Carter (@aaroncarter) September 19, 2019
Then, he took to Instagram to put on an NSYNC shirt and sing "Bye, Bye, Bye" while flipping off the camera.
https://www.instagram.com/p/B2hNSauFdDl/
Even more shocking, though, was when Aaron took to Twitter to accuse his dead sister, Leslie, of raping him when he was 10. Repeatedly.
My sister Leslie suffered from bipolar and took lithium to treat it. She never liked the way it made her feel and when she was off of it she did things that she never meant to do I truly believe that. I was 10 years old….

— Aaron Carter (@aaroncarter) September 19, 2019
I have spent the last 15 years of my life going to therapy for abuse & rape, I've been through many different treatments, I have finally found the right treatment. I have had my ups and downs, I continue to work on my mental health and i will soon not have to take anything.

— Aaron Carter (@aaroncarter) September 19, 2019
my sister raped me from the age of 10 to 13 years old when she wasn't on her medications and I was absused not only sexually by her but by my first two back up dancers when I was 8 years old. And my brother absused me my whole life.

— Aaron Carter (@aaroncarter) September 19, 2019 All of this is too much. And while I'm not Aaron's psychologist, and he might be correct in his discussions about his sister, Leslie, raping him or his brother, Nick, physically abusing him, but there's no denying that Aaron's behavior is erratic and consistent with someone who is suffering from serious mental health issues.
White Twitter is a damn mess, y'all!
I don't know if an intervention can happen but all is not well with the Carter kids and Aaron is pretty much determined to go scorched earth on his whole damn family.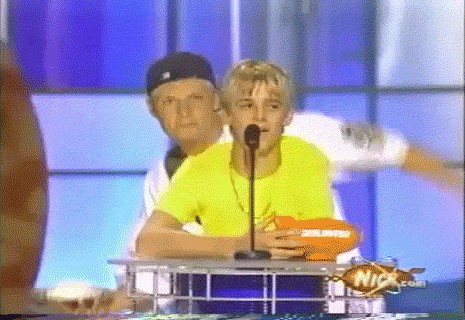 Be the first to receive breaking news alerts and more stories like this by subscribing to our mailing list.