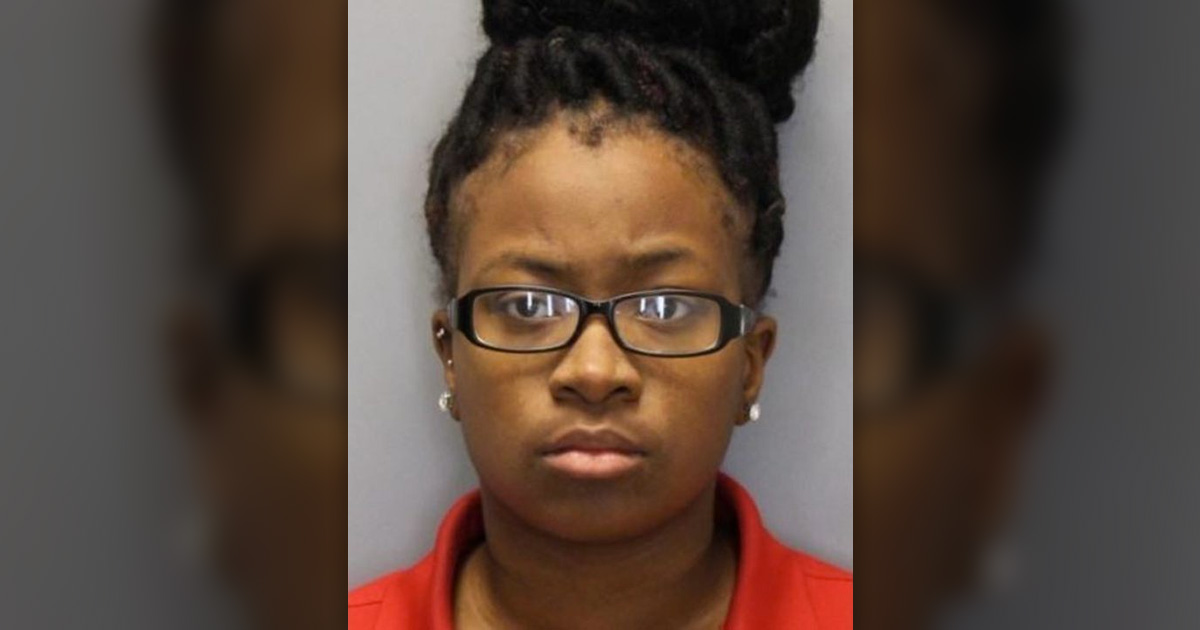 A 19-year-old Delaware woman is being held in police custody after she killed a baby girl at a daycare facility.
Dejoynay M. Ferguson was arrested and charged with first-degree murder on Friday (Sept 6).
She is allegedly responsible for the death of a 4-month-old infant she was the assigned caregiver of.
The incident leading to the infant's death took place at the Little People Child Development Center in Bear, Delaware.
Here are some things to know about Dejoynay M. Ferguson and the death of the 4-month-old child.
1
Dejoynay Ferguson was seen on surveillance footage smothering the 4-month-old baby girl.
According to a police report, Ferguson was caught on camera placing her hands over the infant's mouth and nose to restrict her breathing.
Surveillance video at Little People Child Development Center shows Dejoynay M. Ferguson pick up the 4-month-old child by the front of her shirt and place the baby on a changing table, according to court documents.

Ferguson could then be seen putting her hands on the child's face for more than three minutes, the documents said. Ferguson was wearing latex gloves at the time.

The child was "unresponsive and motionless" when Ferguson removed her hands from the baby's face.
Ferguson initially lied to police about the infant's death, but later revealed that she killed the child because the baby had become "fussy" and wouldn't stop crying.
The child was taken to the Christiana Hospital where she was pronounced dead around 10:30 a.m. on Thursday.
2
Ferguson placed the child back in her crib after suffocating her and waited 20 minutes to tell someone what happened.
After suffocating the child, Ferguson placed the 4-month-old infant back in her crib unresponsive.
It wasn't until 20 minutes later when she notified the owner of the facility about the infant needing medical assistance.
State Police Master Cpl. Michael Austin said in a statement: "After approximately 20 minutes Ferguson advised the owner of the facility that the victim was unresponsive at which time a call was made to 911."
3
Little People Child Development Center's license has been suspended indefinitely.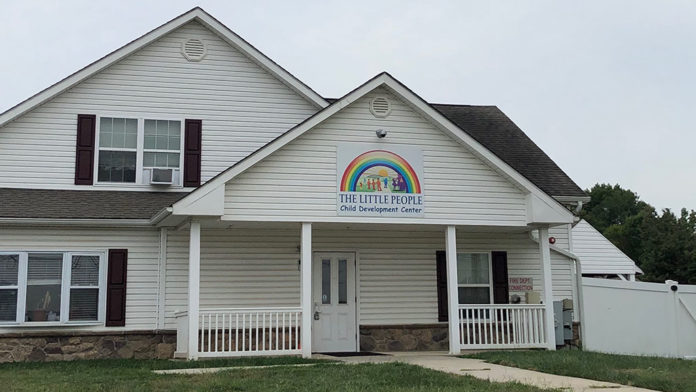 As a result of the death of the 4-month-old infant, The Office of Childcare Licensing has suspended the license of the facility indefinitely.
A Bear, Delaware childcare center has been shut down indefinitely after a 19-year-old worker was arrested for the murder of an infant at the facility. Dejoynay Ferguson is charged with 1st degree murder and is being held on a million dollar bond. pic.twitter.com/9dMSKXAqxy

— Kimberly Davis CBS3 (@KimberlyDavisTV) September 6, 2019
According to the state's website, the childcare center has reported one "facility injury" in 2019, 2018 and 2016.
The state did not immediately respond to questions about what a "facility injury" means, and if children were involved.
4
Dejoynay Ferguson's bond was set at $1 million.
Dejoynay Ferguson is currently being held at Baylor Women's Correctional Institution. Her bail has been set at $1 million cash.
According to her Facebook profile, Ferguson graduated from P.S. DuPont Middle School in 2013. Her page also states she later attended Howard High School of Technology.
Ferguson is also said to have been involved in the school's Legal Support Services career program.
Be the first to receive breaking news alerts and more stories like this by subscribing to our mailing list.