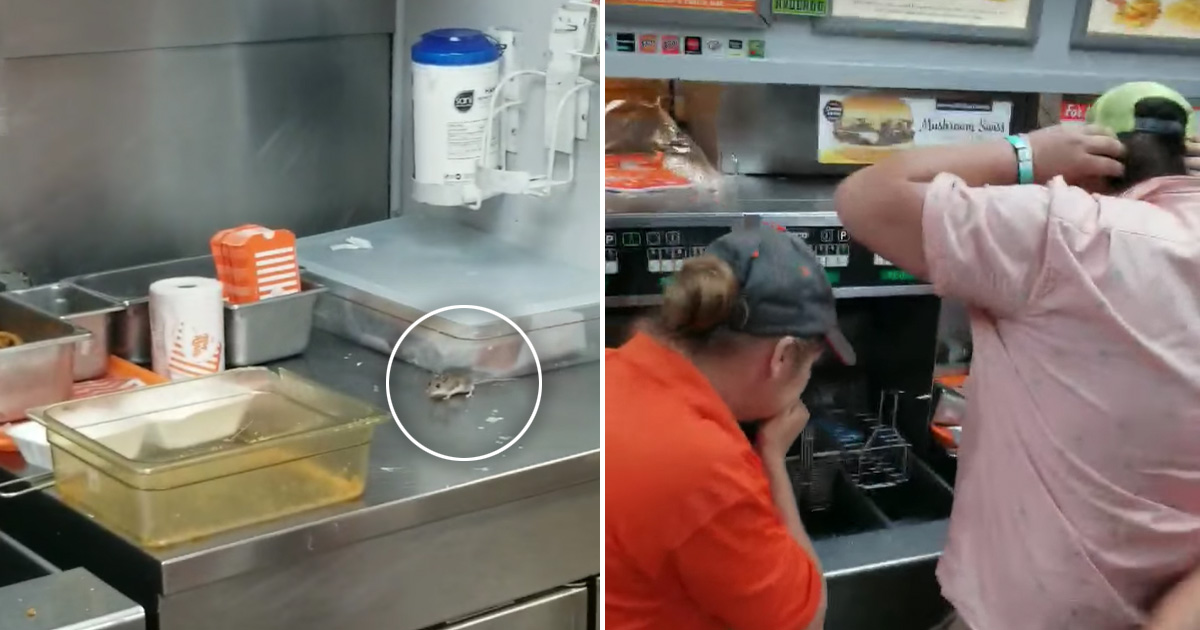 A shocking video has gone viral showing a mouse diving headfirst into a deep fryer at a Whataburger restaurant while customers scream in horror.
Facebook user Brashaun Lewis shared the video footage early Saturday (Aug. 31).
In the opening seconds of the 2-minute clip, you can clearly see a small mouse scurrying across the kitchen counter as shocked customers watch and make comments in the background.
After about a minute or so, a woman who doesn't work for the restaurant goes to the back and attempts to catch the mouse, and while she's trying to devise of a plan to capture the rodent, it panics and leaps right into a deep fryer full of hot grease, horrifying customers and workers alike.
"This sh** is crazy," Lewis wrote in the caption. "I'm at whataburger in Bastrop Tx. It's a damn rat just out in the open! But it did get deep fried! Smdh"
The video has been shared more than 66,000 times and has nearly 2 million views.
A Whataburger employee offered refunds to customers in the restaurant.
A spokesman for the company issued the following statement, saying that the restaurant in question had been shut down and "sanitized" immediately after the disgusting incident.
"At Whataburger, cleanliness and food safety are top priorities for us. In this instance, we closed the restaurant out of an abundance of caution and notified pest control. The entire restaurant has since been cleaned and sanitized.

"We addressed this situation as quickly as possible, reinforcing procedures with our Family Members. While we'll continue to be very diligent, it's important to know there was no history of this type incident at this unit and there is no ongoing issue."
Be the first to receive breaking news alerts and more stories like this by subscribing to our mailing list.