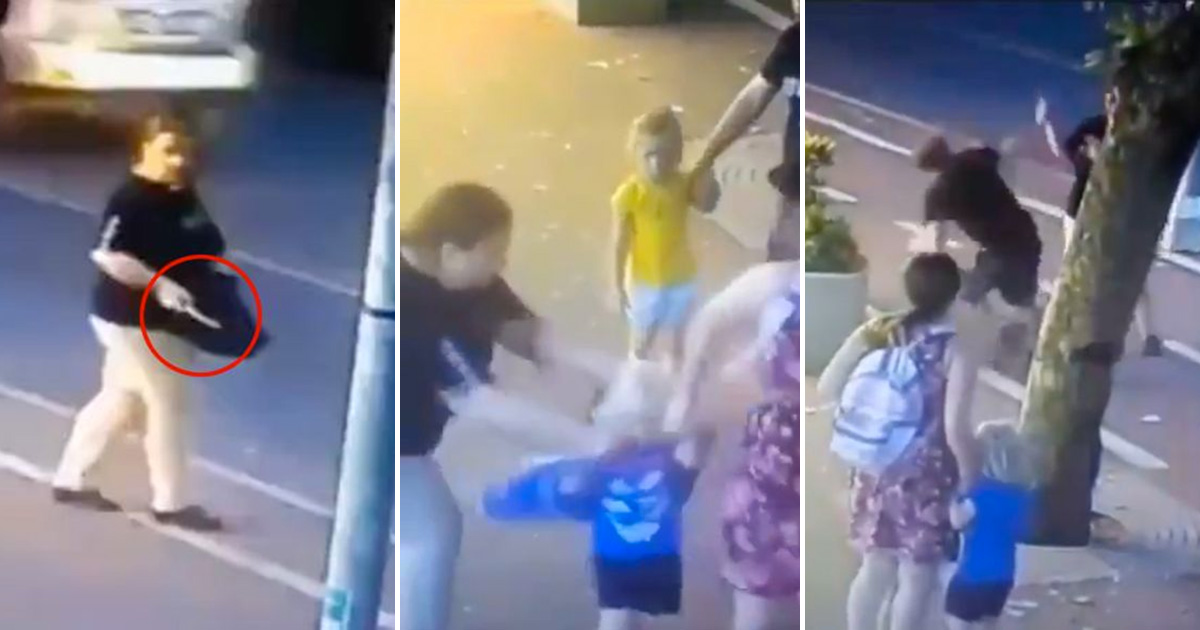 Surveillance cameras captured the shocking moment an unknown woman walked up to a family of four as they were strolling down a street and randomly jabbed a sharp object in the face of a 3-year-old boy right in front of his parents.
The incident happened on Tuesday, August 27th on Pekini Street in Tbilisi, a city in the country of Georgia—which is southwest of Russia.
As the 50-year-old woman walks past the family, she reaches out and stabs the young boy right in the face before circling around to attack an older female child with the family (presumably the boy's sister) before the dad intervenes and stops her.
The dad chased her down the street, but halted his pursuit once she pulled a knife on him.
Watch the shocking footage here (viewer discretion advised):
The injured boy was rushed to the hospital where he was treated for two deep knife wounds to his nose and right cheek.
His parents told police they'd never seen the woman before and weren't sure why their family was targeted.
Although the woman was able to flee the scene, she was found by police the next morning and was arrested.
According to Georgia Today, the woman, whose identity wasn't released, was charged with "intentional infliction of grave injury to the health of a minor."
A photo posted on the news site shows the woman (with her face blurred) being led down the street by an officer after her arrest.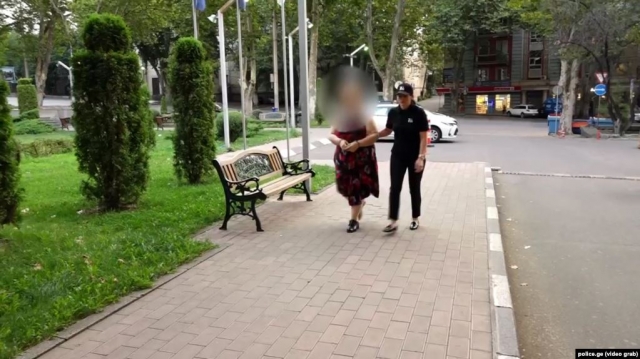 If convicted, she could face up to 7-10 years in prison. Police didn't reveal a possible motive.
As for the boy, he has reportedly undergone surgery and is recovering from his injuries.
Be the first to receive breaking news alerts and more stories like this by subscribing to our mailing list.