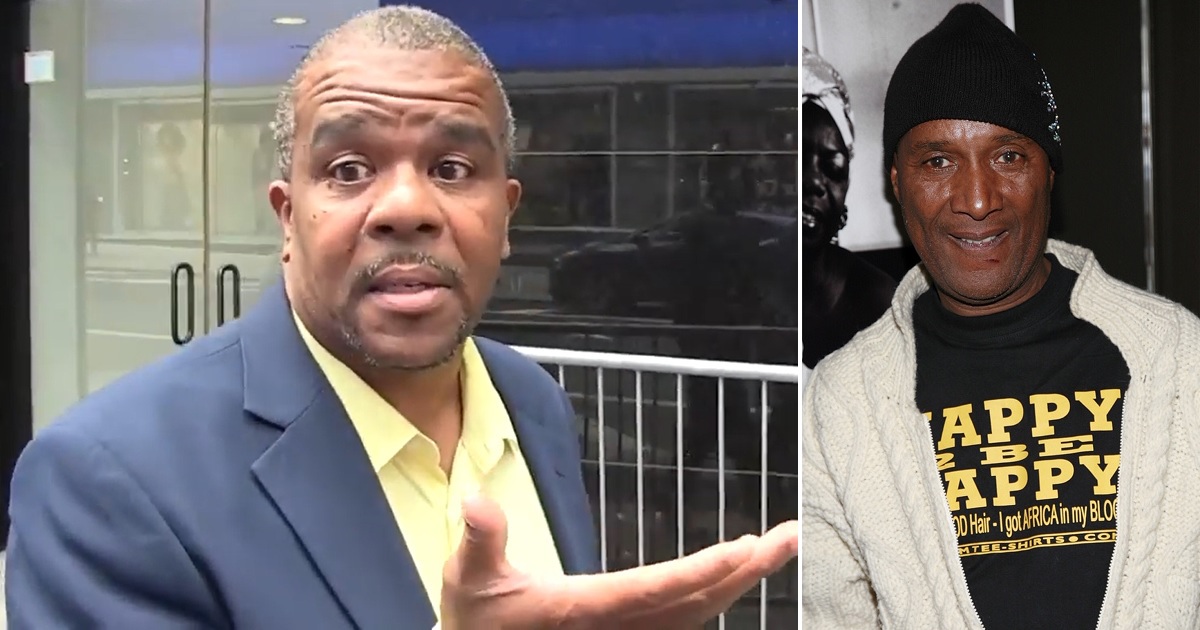 Richard Pryor's son seemingly confirmed allegations that he was sexually violated—possibly raped—as a teenager by his late father's colleague and friend, comedian Paul Mooney.
A TMZ reporter caught up with Richard Pryor Jr. on a NYC street on Tuesday (Aug. 27) and asked him about the sexual misconduct allegations involving Mooney in the 80s that were recently made by his father's former bodyguard, Rashon Kahn.
Though he didn't specifically name Mooney, he did confirm that he was violated by someone when he was underage and that it was NOT consensual.
"Whatever happened in my life, it happened when I was young. Way before the '80s," Pryor Jr. told TMZ.
"How can any relationship be consensual if I was a teenager?" he added when the cameraman asked if a consensual sexual relationship had occurred.
Earlier this week in an interview promoting his upcoming tell-all book, Kahn claimed that Richard Pryor and Mooney's relationship began to deteriorate in 1986 because "Mooney had f**ked Richard's son by that time."
He also claimed that the Pryor Sr. put out a $1 million hit on Mooney for taking advantage of his son.
Pryor Jr. refused to comment on this part of the story and walked away from the TMZ reporter.
Again, Pryor Jr. never explicitly named Mooney and said that the whatever happened occurred prior to 1986 as Kahn initially claimed. However, he never denied that he was sexually molested when he was underage.
A rep for Mooney denied Kahn's allegations and cited photographic evidence that Mooney and Richard Pryor Sr. were spotted cordially hanging out in 1999—more the 20 years after Kahn claims the sexual misconduct took place.
The rep also stressed that Pryor Jr. did not mention Mooney by name while speaking with TMZ.
However, Richard Pryor's widow, Jennifer Lee, says that during a family event, Pryor Jr. previously revealed Mooney sexually assaulted him. She also says she has a recording of her step-son's revelation.
Be the first to receive breaking news alerts and more stories like this by subscribing to our mailing list.