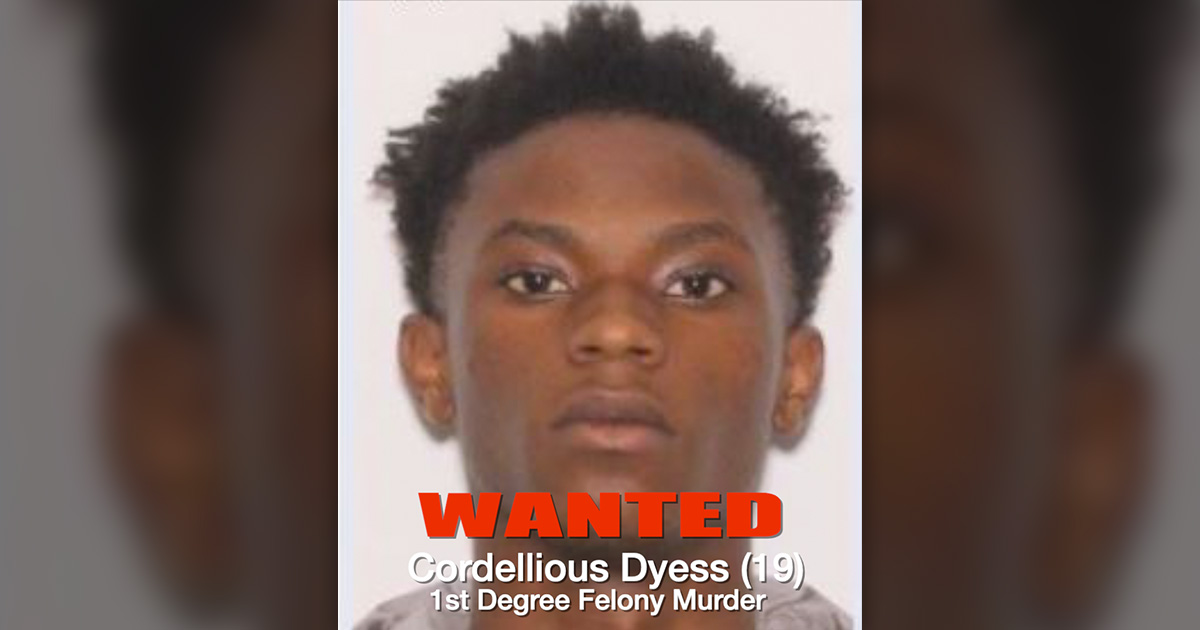 An up and coming rapper out of Pensacola, Florida is wanted for murder and is on the run from police after he was involved in a fatal shooting a few months ago that claimed the life of an innocent young woman.
Three teenagers have already been arrested in connection to the murder, but police say a fourth, 19-year-old Cordellious Dyess—also known by his rap name Lil Dell—is still at large.
Police said 20-year-old Elizabeth Harris was shot in a parking lot near Platinum Nightclub in Pensacola after leaving a concert around 2 a.m. on Memorial Day and later died at the hospital.
The police report stated that 44 spent shell casings were recovered from the scene, and authorities were able to determine that seven firearms in total were used in the May 27th shooting, which stemmed from a feud between two rival gangs that dates back to 2017.
An eyewitness told police several Black men in the parking lot believed to be affiliated with the neighborhood gang "Bro Gang" began shooting at an opposing gang member and eventually sped away.
Elizabeth Harris, an innocent bystander, was struck by a single bullet.
17-year-old Markeasia James, 18-year-old Tequan Warren, and 19-year-old Dante Walker were all arrested for Harris' murder.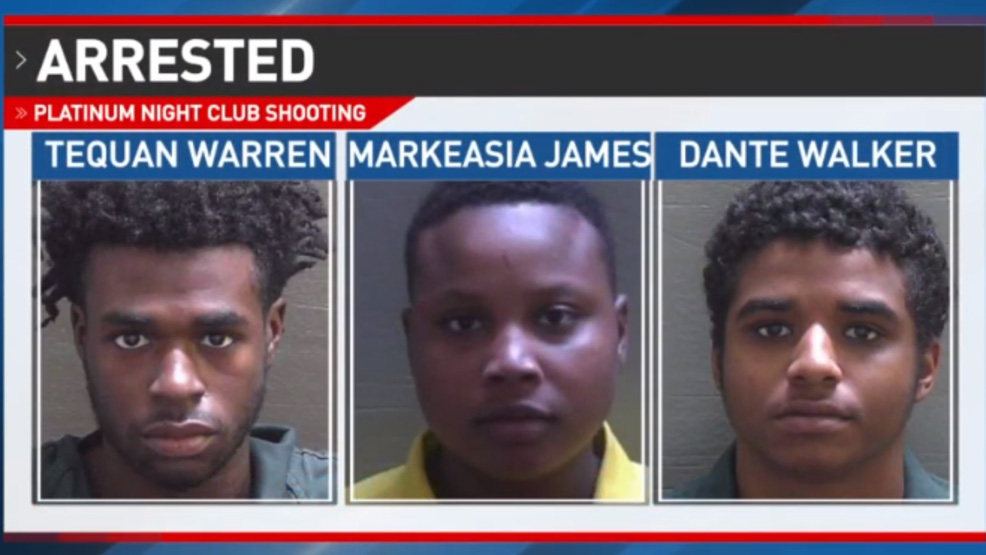 Warren and James are facing a number of charges, including first-degree murder, attempted murder, and aggravated assault, while Walker was charged with accessory to murder for driving the getaway vehicle and not reporting the crime to police.
Police are still looking for Dyess, who is facing the same charges.
If convicted, Warren, James and Dyess could face life in prison.
Be the first to receive breaking news alerts and more stories like this by subscribing to our mailing list.