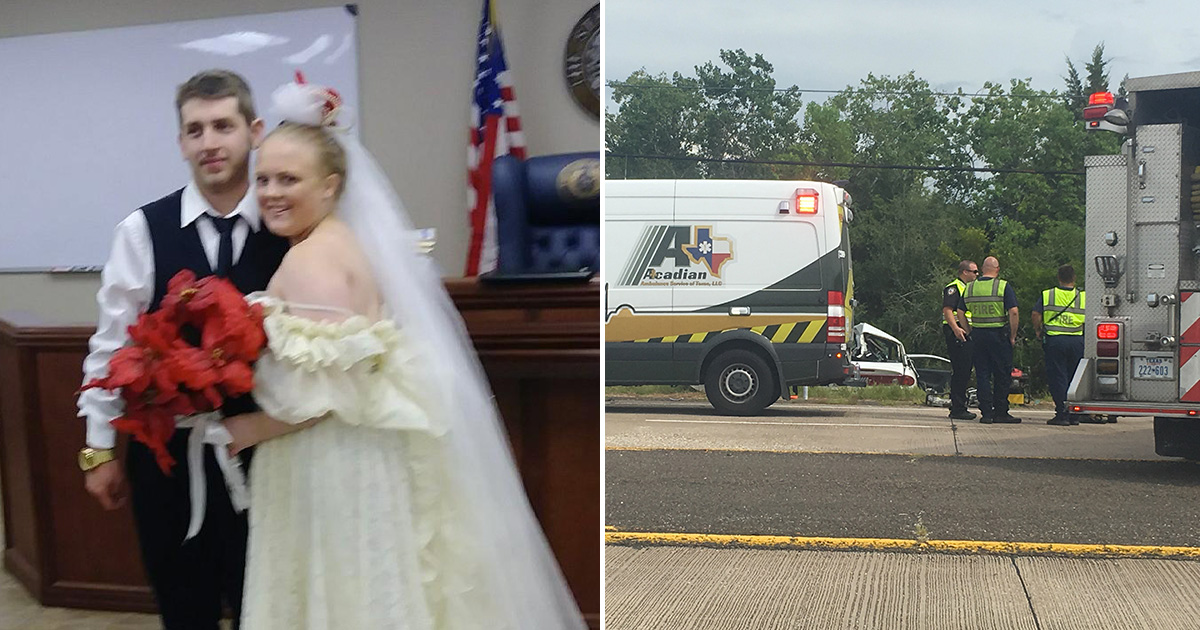 What started out as a day of happiness ended in tragedy after a young Texas couple died in a car crash just minutes after leaving their wedding ceremony.
19-year-old Harley Joe Morgan and his 20-year-old bride Rhiannon Boudreaux Morgan were killed instantly when their car collided with a pickup truck as they were leaving a courthouse and merging onto a highway, KFDM reports.
The groom's mother and sister were driving behind the newlyweds and witnessed the deadly collision.
"They had just gotten married," said Kennia Lashawna Morgan, the groom's mother. "They haven't even been married for five minutes."
Harley and Rhiannon were high school sweethearts and got married Friday afternoon (Aug. 23) in the courtroom of Orange County Justice of the Peace Precinct 3 Joy Dubose-Simonton. They planned to have a Christmas wedding on December 20th for their family and friends.
"Those two babies," Kennia Morgan said. "The only thing that they wanted was to get married and start their life. The two of them had so many dreams."
Morgan said the memory of watching her son and daughter-and-law die just moments after getting married will stick with her for the rest of her life.
"I watched my baby die," she said. "I'm still wearing my son's blood because I was trying my best to rip him and her out of the car."
"I witnessed my own worst nightmare," she continued. "That's an image that will haunt me the rest of my life. I won't forget it. It will never go away. I will see that truck hit my baby and kill my baby every night of my life, the rest of the time that I'm on earth."
The Justice of the Peace who married the couple just minutes earlier went to the scene of the death, KFDM reported. The driver of the pickup truck wasn't injured.
The Orange Texas Police Department said they were investigating the crash.
Be the first to receive breaking news alerts and more stories like this by subscribing to our mailing list.