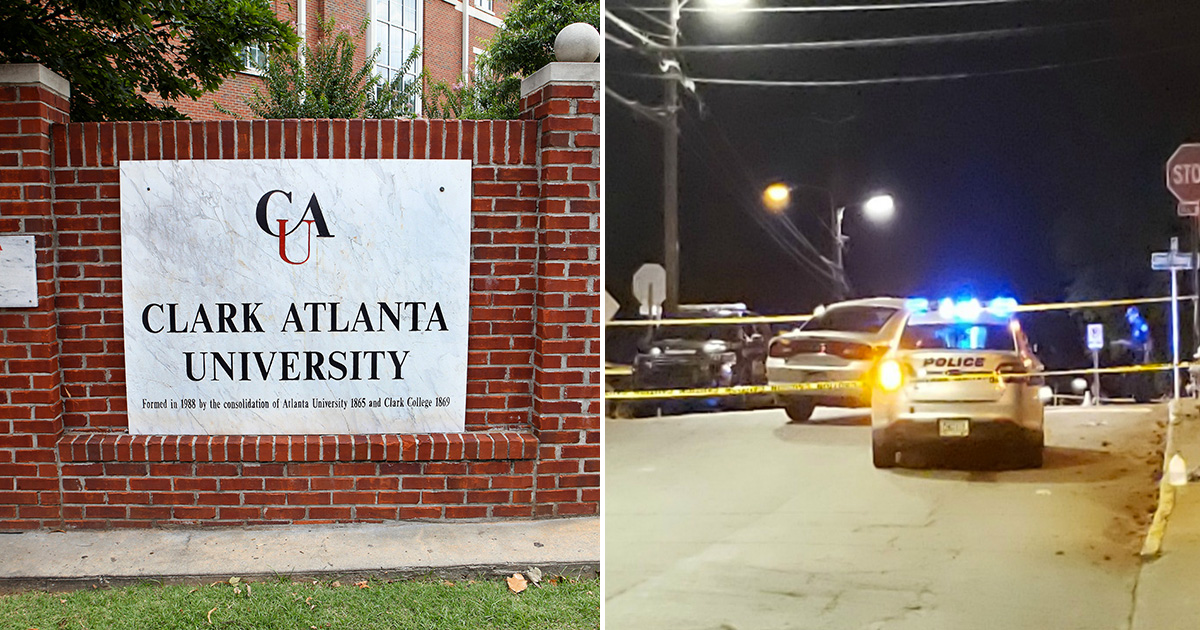 At least four college students were wounded in a shooting at a block party near the campus of Clark Atlanta University Tuesday night (Aug. 20).
ABC News reports an unidentified shooter opened fire into a crowd of 200 people attending a block party in front of the Robert W. Woodruff Library—a shared facility used by Clark Atlanta University, Spelman and Morehouse students.
When officers arrived at the scene, they found four female students, aged 17 through 19, with gunshot wounds. They were taken to Grady Memorial Hospital and were listed in stable condition, according to WSBTV.
The women were identified as 18-year-old Erin Ennis, 18-year-old Maia Williams-McLaren, 18-year-old Elyse Spencer and 19-year-old Kia Thomas.
One girl was shot in the chest, another was hit in the leg, and the other two were grazed by bullets.
School officials said two of the women are Clark Atlanta students and the other two are from Spelman College.
Both schools, along with Morehouse, are a part of the Atlanta University Center, the world's largest and oldest association of black colleges of and university.
Atlanta police said the shooting happened around 10:30 p.m. after an argument between two groups at the party, and the women who were hit were not intended targets.
"It appears there were two separate groups that were targeting each other and the students in the crossfire," Atlanta Police Capt. William Rucker said.
The gunman—who isn't believed to be a student—hasn't been caught, however, police are working to identify him via surveillance video.
Be the first to receive breaking news alerts and more stories like this by subscribing to our mailing list.